2020 New year events- check out the new year events for some EZ free skins!
by ROE team 2020-01-01 17:01:14
Event: FREE Mosin-Nagant Weapon Skin "Glory Days"
● Introducing the FREE weapon skin event for season 7: Mosin-Nagant- "Glory Days"
● Event period: Jan 1st to Mar 10th, 2019 (Pacific Time)
● During the event, log-in to get the 14-day free-trial version of the skin immediately
● You can get 10 points for daily logins and 5 points for completing daily tasks
● Reach 100 points during the event period to earn the permanent version of the skin for FREE!
● This weapon skin is limited to this event. After the event, this skin will not be sold in any form. Make sure not to miss it!
S7 Adventurer Welcome Gift Box

● In order to thank all current and future Adventurers for their support, we've created the Season 7 Adventurer Welcome Gift Box. The Adventurer Welcome Gift Box will be provided to all Adventurers upon logging in for the first time during Season 7
● The gift box contains not only a limited-time trial card of a random Adventurer Character and the M4A1-Infinity weapon skin, but also some refreshing traversal equipment appearances!
Raging Sea Supply Box & First Blood Lootcrate update
● Updated the rewards for the Raging Sea Supply Box for Season 7
● Raging Sea Supply Box- replaced a set of traversal equipment appearances, 5 weapon skins, 2 vehicle appearances, and an accessory
● First Blood Lootcrate- replaced a set of traversal equipment appearances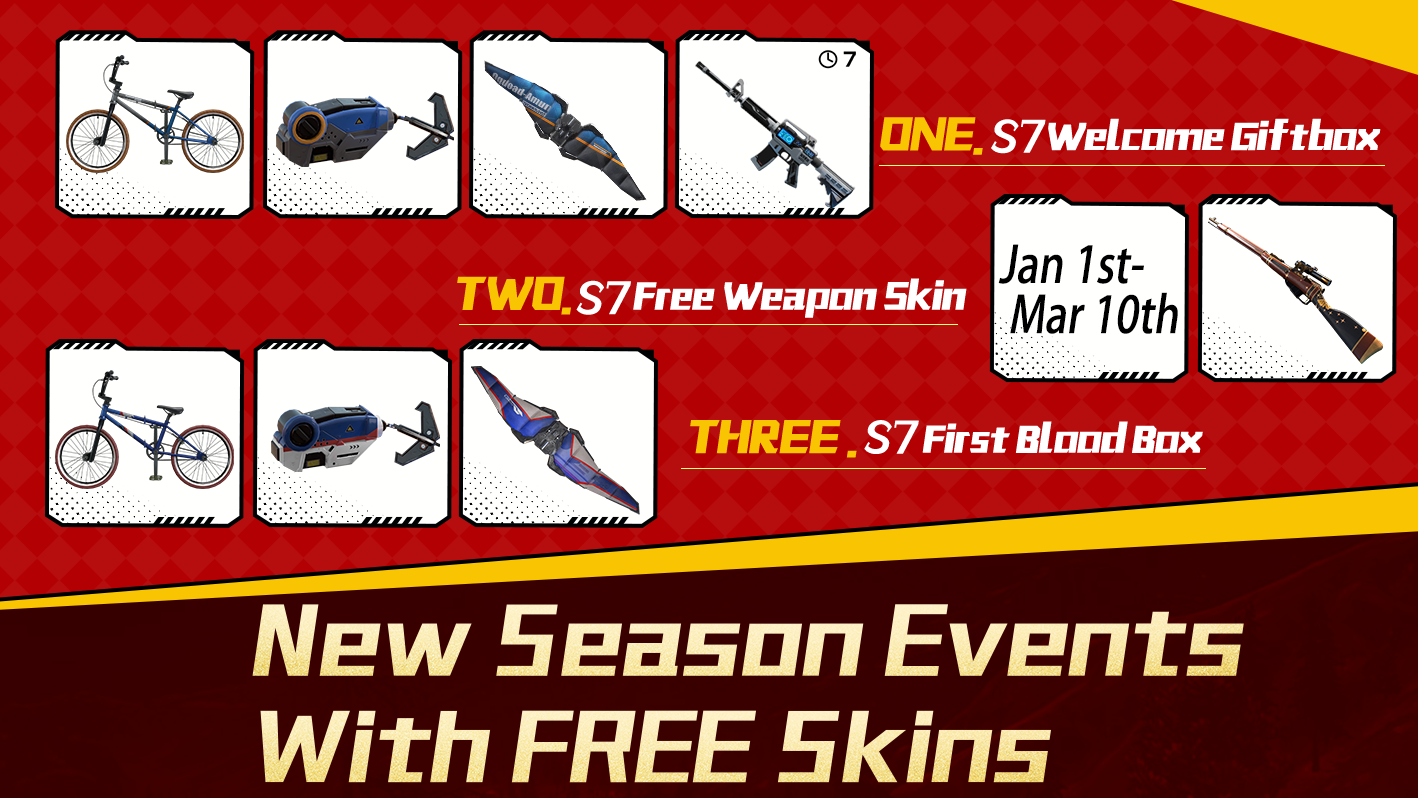 Thanks,
ROE DEV Team