Check out the details for our various holiday events for exclusive rewards!
by ROE team 2019-12-19 13:59:14
Store
l Added two items for sale in Store, available for limited-time only- the Christmas Bundle (1580 E-points) and Christmas Giftbox (100 E-Points each)
l Event period: December 19 to December 31
l The Christmas Bundle is a collection of Christmas exclusive cosmetics, including a special Sakura character style, an Epic quality FAMAS weapon skin, a Santa Claus accessory, and a special portrait
l The Christmas Giftbox is a mystery box, each opening will yield one random reward from the prize pool, which includes special Ookami character style, armored truck appearance, TAC-50 weapon skin, portraits, and many more
l The Christmas Giftbox can also be obtained through daily holiday missions
l Please note that all Christmas Adventurer Characters (Ookami, Mobula, and Sakura) styles are standalone characters and do not require the base characters to use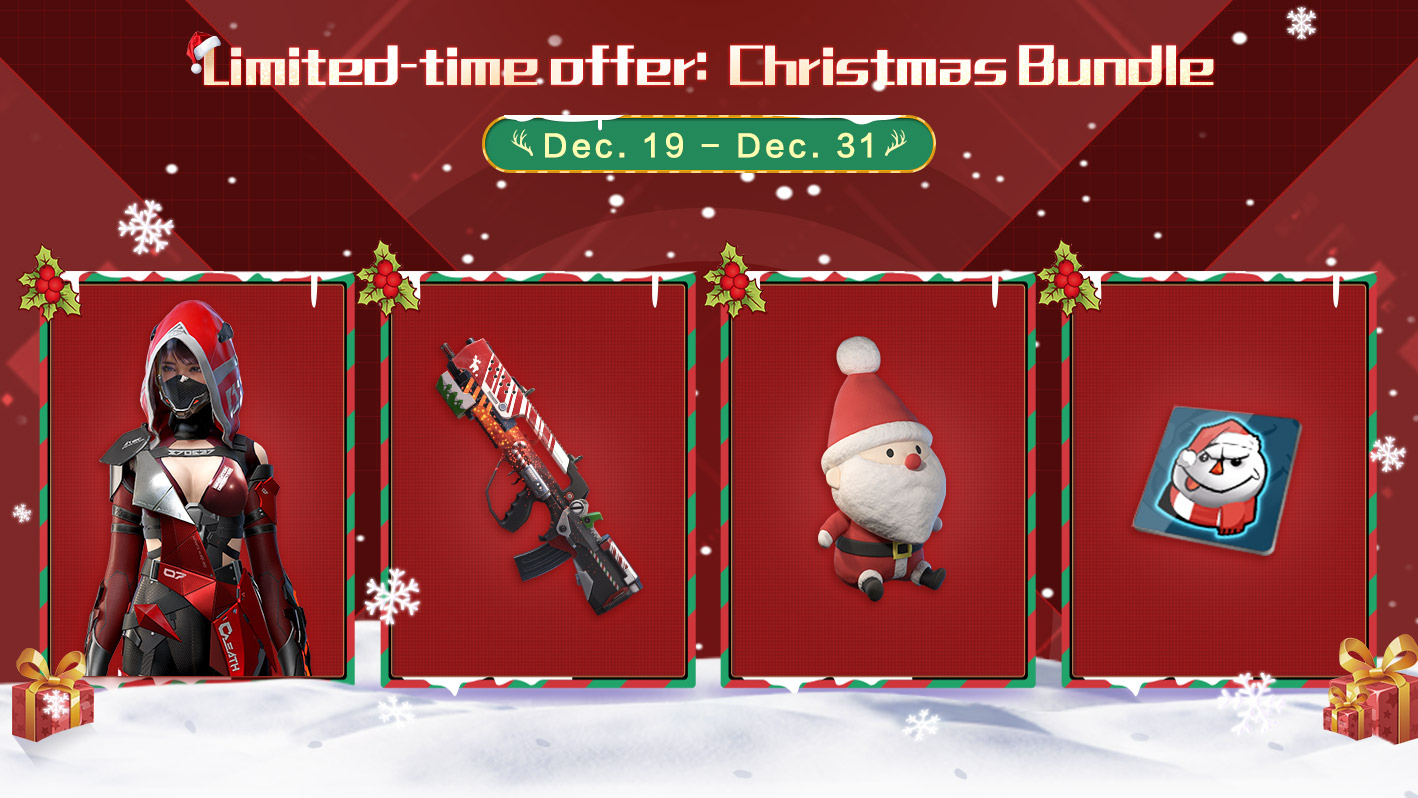 Christmas Card-flip
l Log-in daily, complete the daily task to get the card-flip qualification, flip the card of your choice, and claim awesome rewards!
l Event period: December 21 to December 27
l The event reward includes a special Mobula character style (unlocked after 4 successful card-filps), vehicle appearance, accessory, and portrait
l Players can participate in up to 7 card-flips during the event (limited to once per day)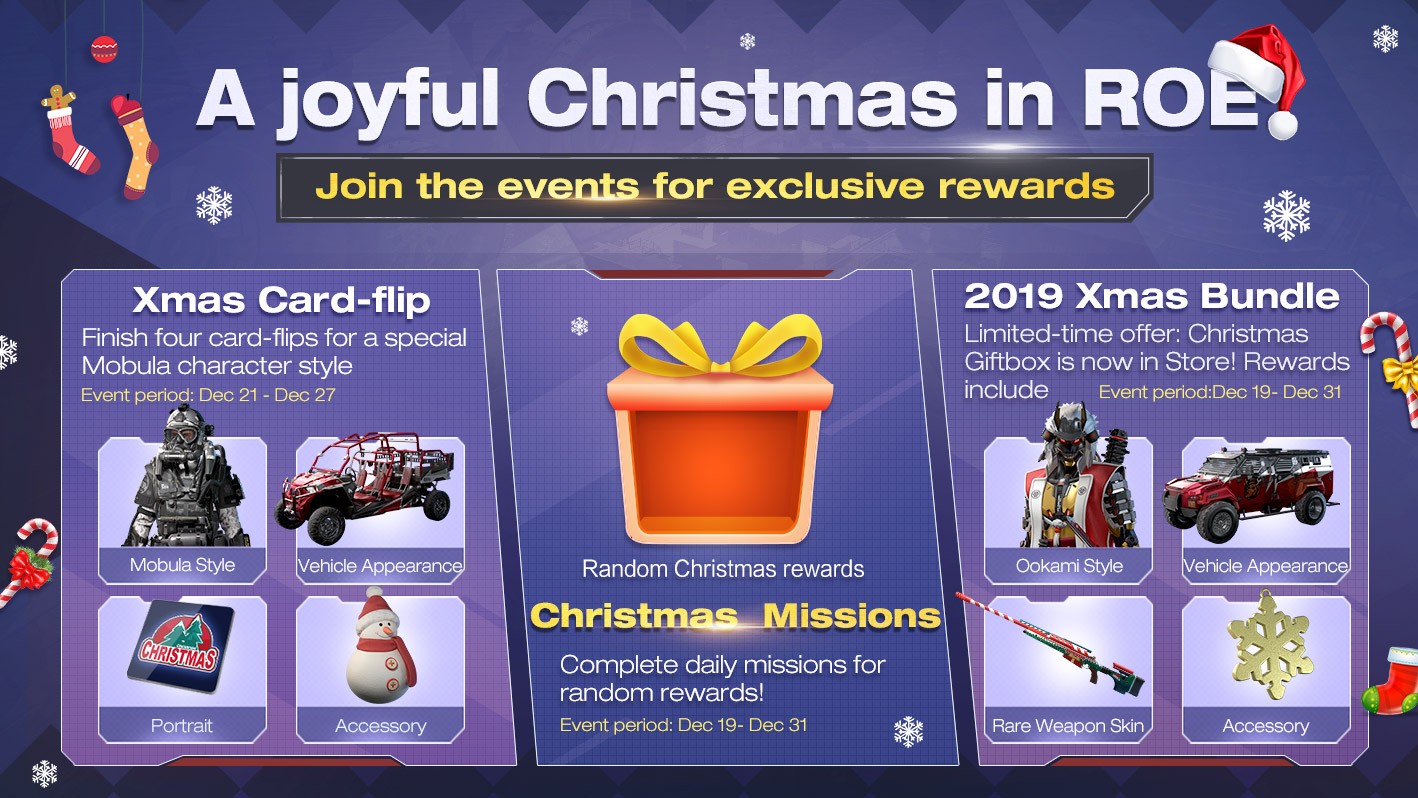 Christmas Daily Missions
l The holiday missions are back for Xmas! Make sure to complete each day's Christmas mission for a free Christmas Giftbox with random rewards
l Event period: December 19 to December 31
Environment
l Christmas is coming, and Europa Island is taking on a festive facelift with Christmas trees and the gift boxes
l Airdrops and Elimination boxes are now wrapped up as Christmas presents
Gameplay
l Added several installments of the new special device on Europa Island- the "Wind Tunnel", which will definitely blow you away!