Lucky Draw rewards updatedn - Can you hit the jackpot and draw the best skins?
by ROE team 2019-11-28 15:36:23
Dear Adventurers,
We have launched another round of Lucky Draw, this time around, we updated the prize pool with brand-new rewards! Let's check out the event details below!
Lucky Draw update
l The Lucky Draw system is back and updated with new rewards! With an alluring prize pool including traversal equipment appearances, AK15-Purple Prism skin, and the "Black Widow" vehicle appearances for the All-terrain vehicle!
l Event Period: November 27 - December 31, 2019 (Pacific Time)
l Event rules:
n Players can find the Lucky Draw interface by visiting the "event center" in the lobby
n This event is divided into four 7-day stages, players can draw 5 times during each stage and each draw costs 50 E-Points
n Players are guaranteed to get one item from the prize pool per draw, and items already drawn will not be repeatedly rewarded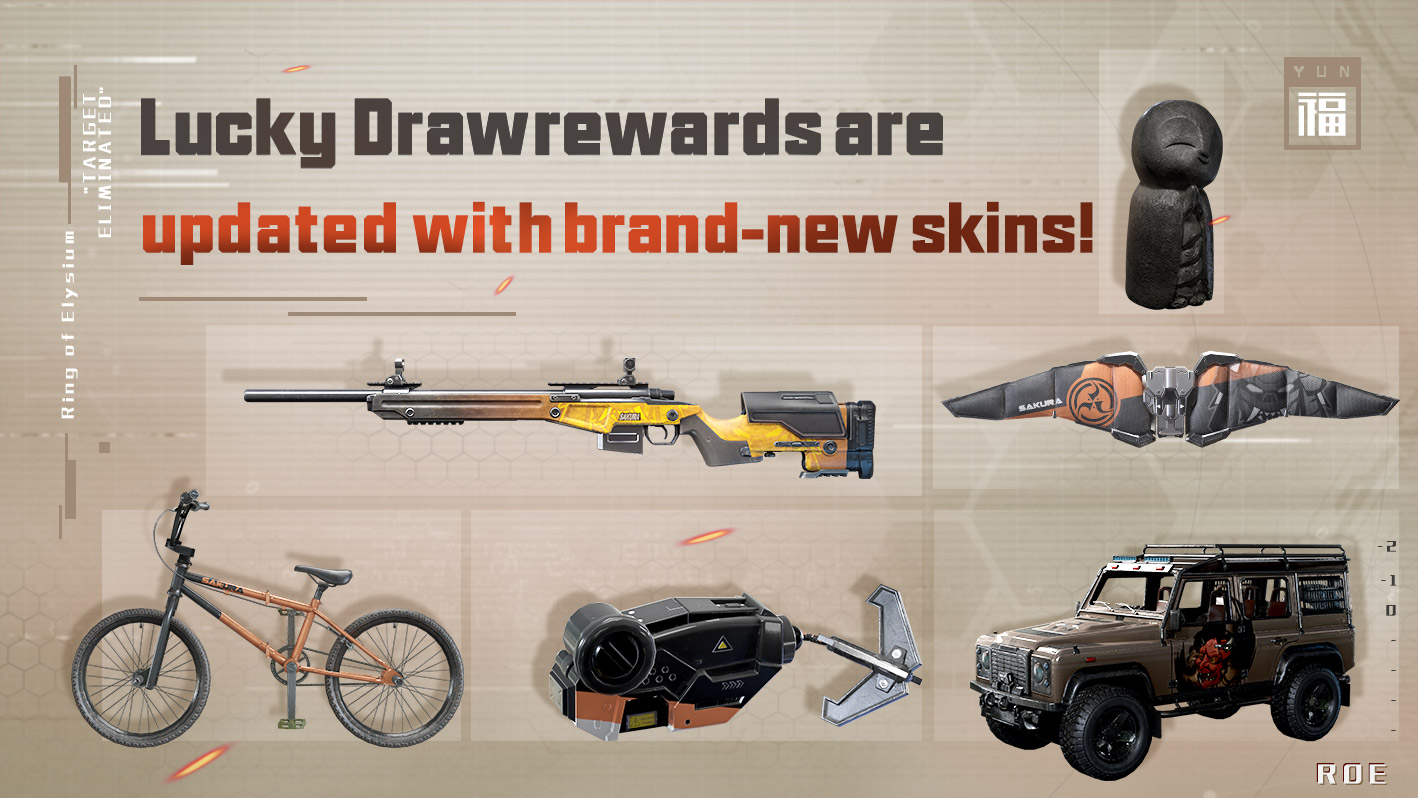 Thanks,
ROE DEV Team