​Patch Notes - Adventurer Season 13 Update (Mar.25.2021)
by ROE team 2021-03-25 15:27:31
Dear Adventurers,

Welcome to the latest official patch notes for Ring of Elysium. Here are the full details:

Please note:
Ring of Elysium's live servers will go down for maintenance for approximately three hours at:
Pacific Time: March 25th, 0:00-2:00UTC/GMT: March25th, 7:00 10:00During the maintenance period, the game will not be available and ongoing games will be interrupted directly. Please be sure to finish all matches
before the above time to avoid any issues. Thank you for your patience and understanding.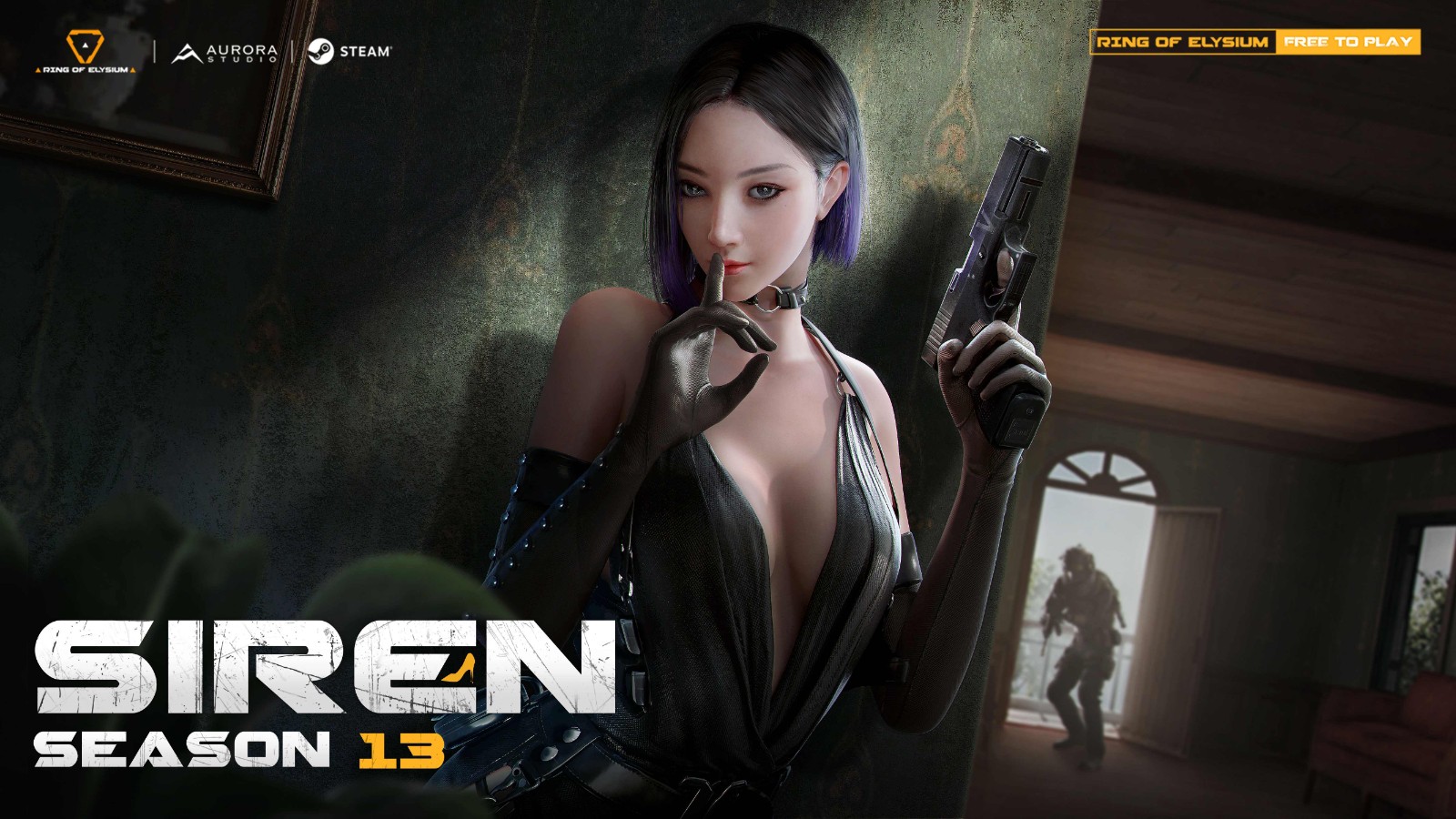 Adventurer Season 13- SIREN
·Adventurer Season 13 officially kicks off! Unlock the Adventure Pass for brand-new Adventurer Characters, play to rank up your Tiers, unlock more than 100 rewards, and earn up to 1500 E-Points back!
·The Adventurer Pass spans over the 10-week season and is a way for players to earn exclusive in-game rewards. By playing the game and ranking up the seasonal Adventurer Tiers, players will unlock various rewards, including:
·E-points: The S13 Adventurer Pass rewards include a total of 1500 E-points! Players can spend 950 E-points to unlock the Pass and earn 1500 E-points back when they reach tier 97
·Adventurer Characters (does not affect game balance)
·There will be three Adventurer Characters in this season. All characters have a variety of unlockable styles, and will gradually unlock as the player's
Tier increases their Adventurer Pass

·Casey Jones (Base Character Preview)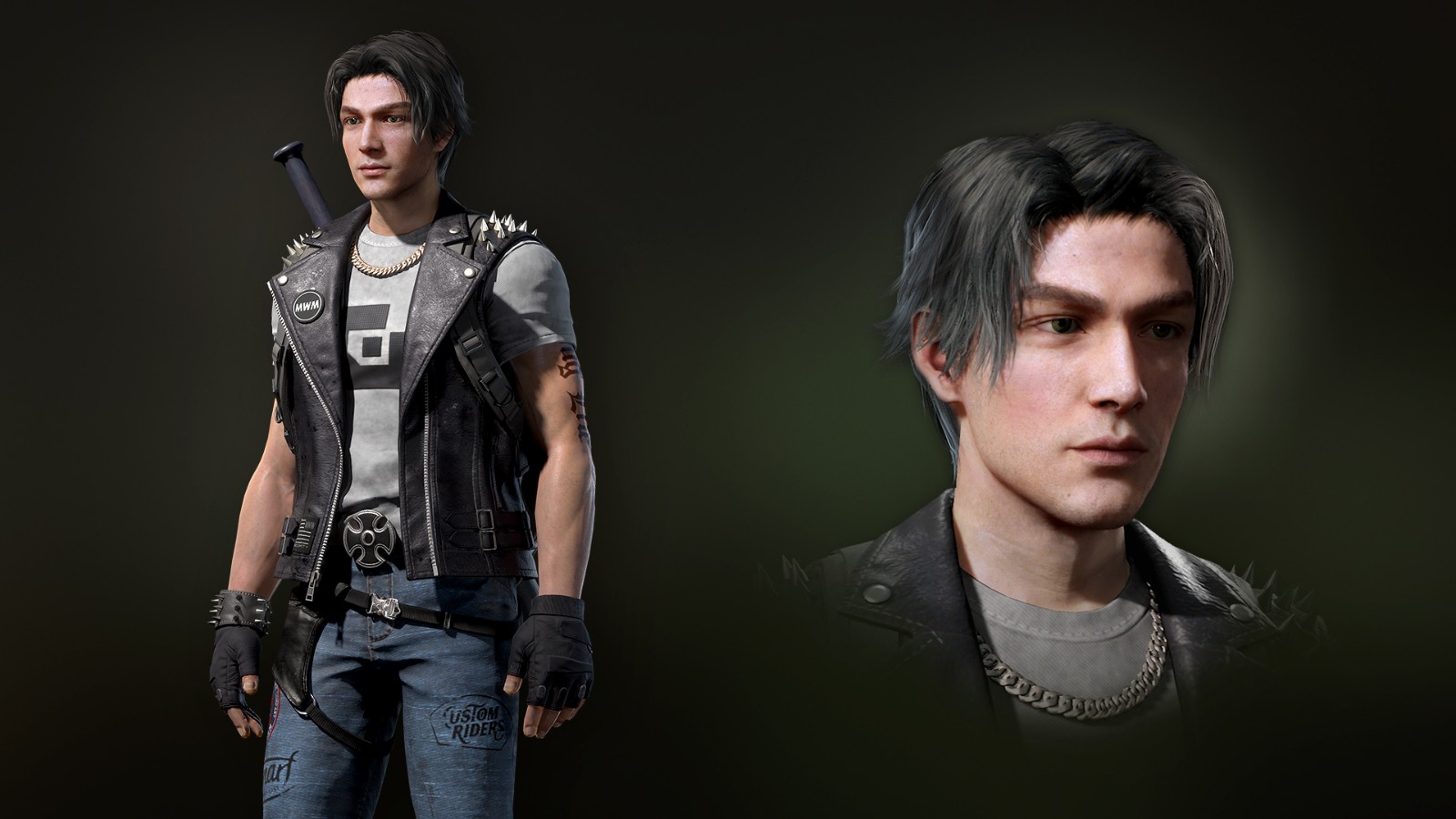 ·Vivian (Base Character Preview)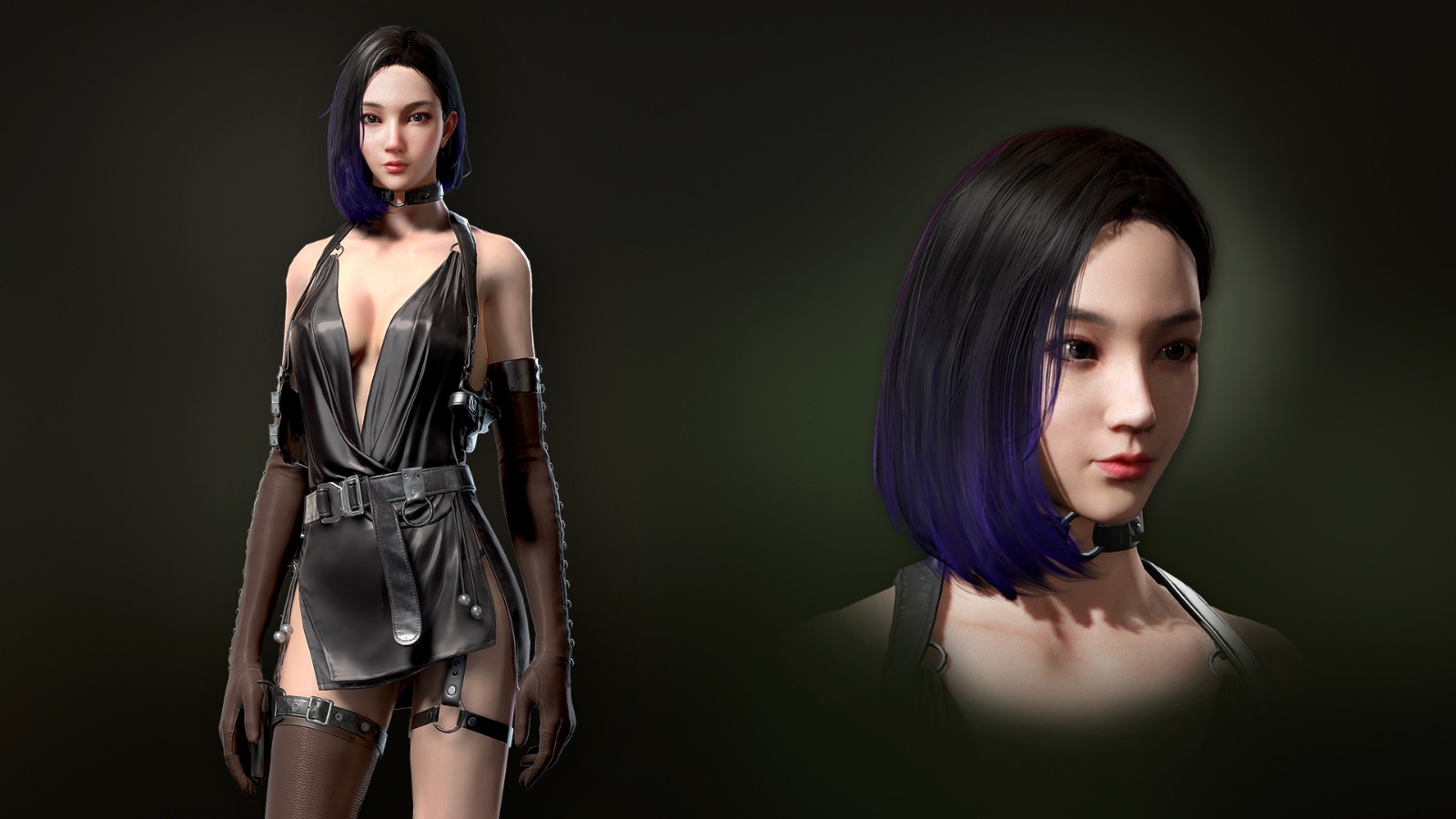 ·Cassio Kent (Preview to be revealed)
·Portraits
·Traversal equipment appearances
·Lobby music
·Loading screens, and more!
·The Pass is separated into two parts:
·The Free Pass - all players can obtain rewards by ranking up their Adventurer Tiers without any payment
·The Adventurer Pass, which is available for 950 E-Points. E-Points are a premium in-game currency obtained with real-world money via Steam payment (1000 E-Points is equivalent to $9.99 USD)As always, none of the rewards in the Adventurer Pass affects game balance, and all unlocked rewards stay forever


Adventurer Pass Owner Exclusive Supply Box
·Adventurer Pass owners will be able to claim a FREE supply box every day at the EP Store and get a random amount of coins, don't forget to
claim one every day!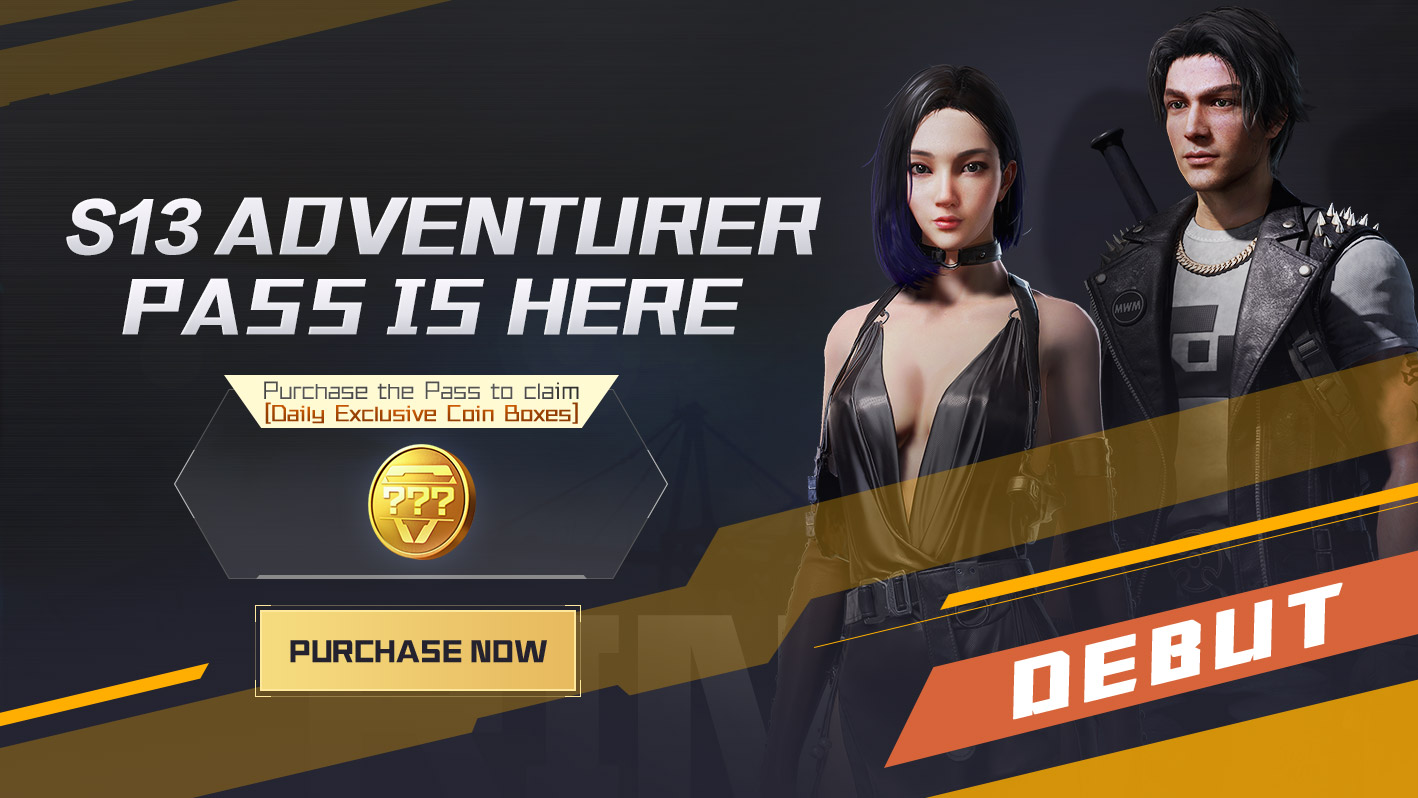 Normal Mode Map Adjusted
·Adjustment period: March25th to April28th, 2021
·According to the results of the Community Map Vote event in game, Normal Mode's map has been adjusted to Mt. Dione


Limited-Time Modes
·Changed each Monday and Tuesday's mode to Grand Aventure


Coin Store
·Added two boxes in the "Coin Store"
·S13 Weapon Skin Supply Box
·Priced at 588 coins, open to claim a random reward inside the box, including S13 character-themed Epicweapon skins,accessory, vehicle appearance, and more
·Daily Limit Supply Box
·Priced at 888 coins, open to claim a random reward inside the box, including 3 sets of S13 character-themed traversal equipment appearances, 3 portraits, and Coin boosts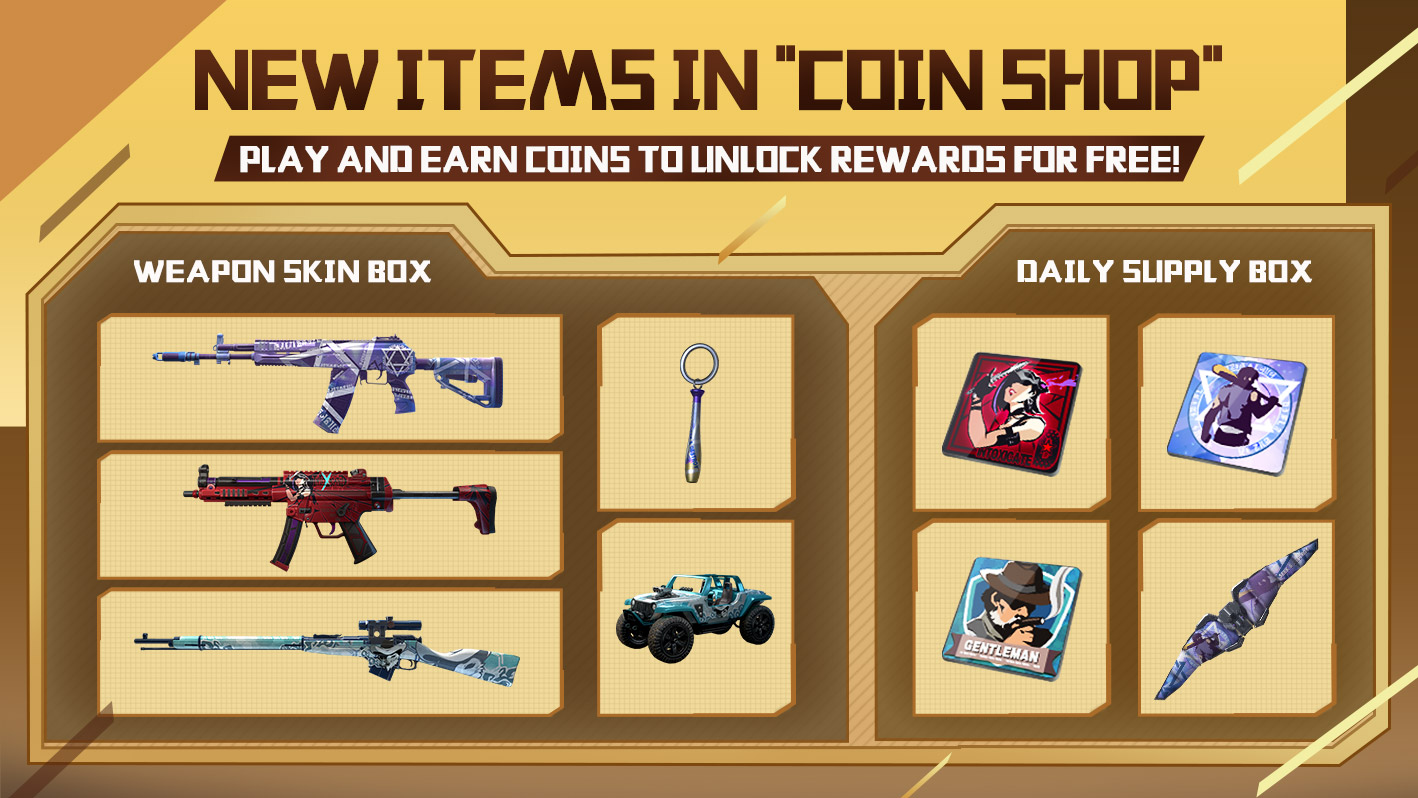 S13 Supporter Rewards
·Introducing "Supporter rewards"! Purchase any amount of E-Points during Season 13 to claim a supporter reward pack at the Event Center, rewards include an Epic "Little Devil" LVOA-C weapon skin, a portrait, and an accessory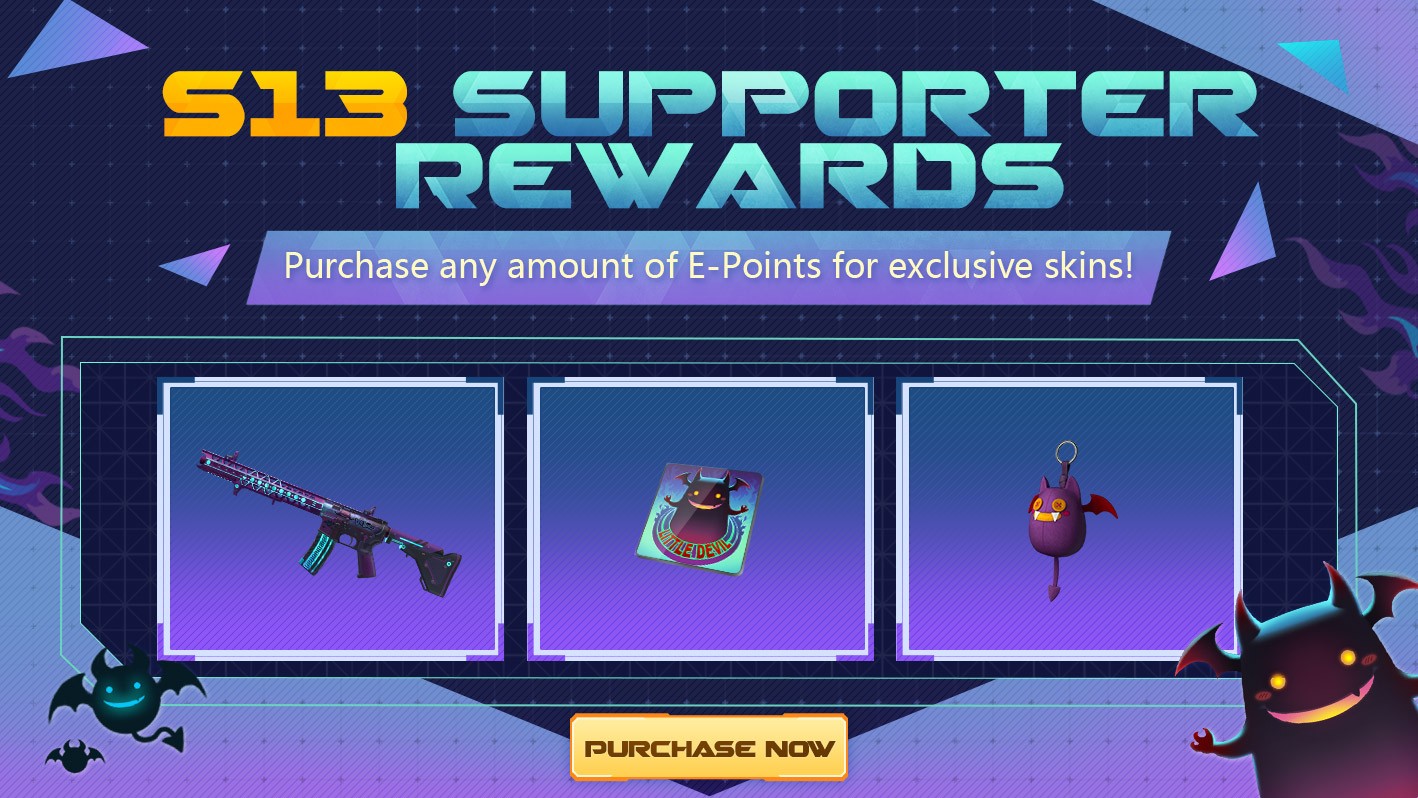 Store
·Added two new accessories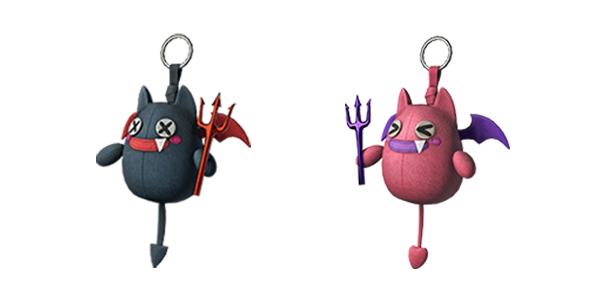 DX12 Client
·Added support for the following graphics cards:
·AMD: RX 6900 XT, RX 6800 XT, RX 6800, RX 6700 XT, RX 6700, RX 6600 XT, RX 6600
·NVIDIA: RTX 3060 Ti


Settings
·Added new language option: Japanese


Leaderboard and statistics reset
·With the launch of Season 13, we have reset the leaderboards, player ratings, and all personal statistics.
This will continue to happen at the start of every new season


Battle Buddy- Season 13 Update
·With the launch of Season 13, Battle Buddy relationships have been reset. Players are welcomed to
continue recruiting new Battle Buddies in the new season to join your adventures


Thanks,
ROE DEV Team