Patch Notes - Adventurer Season 5 Major Update (8.14.2019)
by ROE team 2019-08-14 04:21:19
Official Release Patch Notes - Adventurer Season 5 Major Update (8.14.2019)
Dear Adventurers,
Welcome to the latest official patch notes for Ring of Elysium. Here are the full details:
Patch contents overview:
I. Adventurer Season 5 officially launches! Unlock the Adventure Pass to rank up your Tiers, earn in-game rewards, and receive 1500 E-points back!
II. BATTLECARS!!!
III. New landmarks
IV. Gameplay changes
V. New weapon - the RPG-7
VI. S5 Adventurer Welcoming Gift Box / Lucky Draw / Raging Sea Supply Box / First blood Lootcrate update
VII. FREE Alice-themed AK-15 weapon skin event
VIII. Misc. changes
IX. Bug Fixes
Please note:
Ring of Elysium's live servers will go down for maintenance for approximately four hours at:
August 14th, 0:00-4:00 PDT, 7:00-11:00 UTC/GMT
During the maintenance period, the game will not be available and ongoing games will be interrupted directly. Please be sure to finish all matches before the above time to avoid any issues. Thank you for your patience and understanding.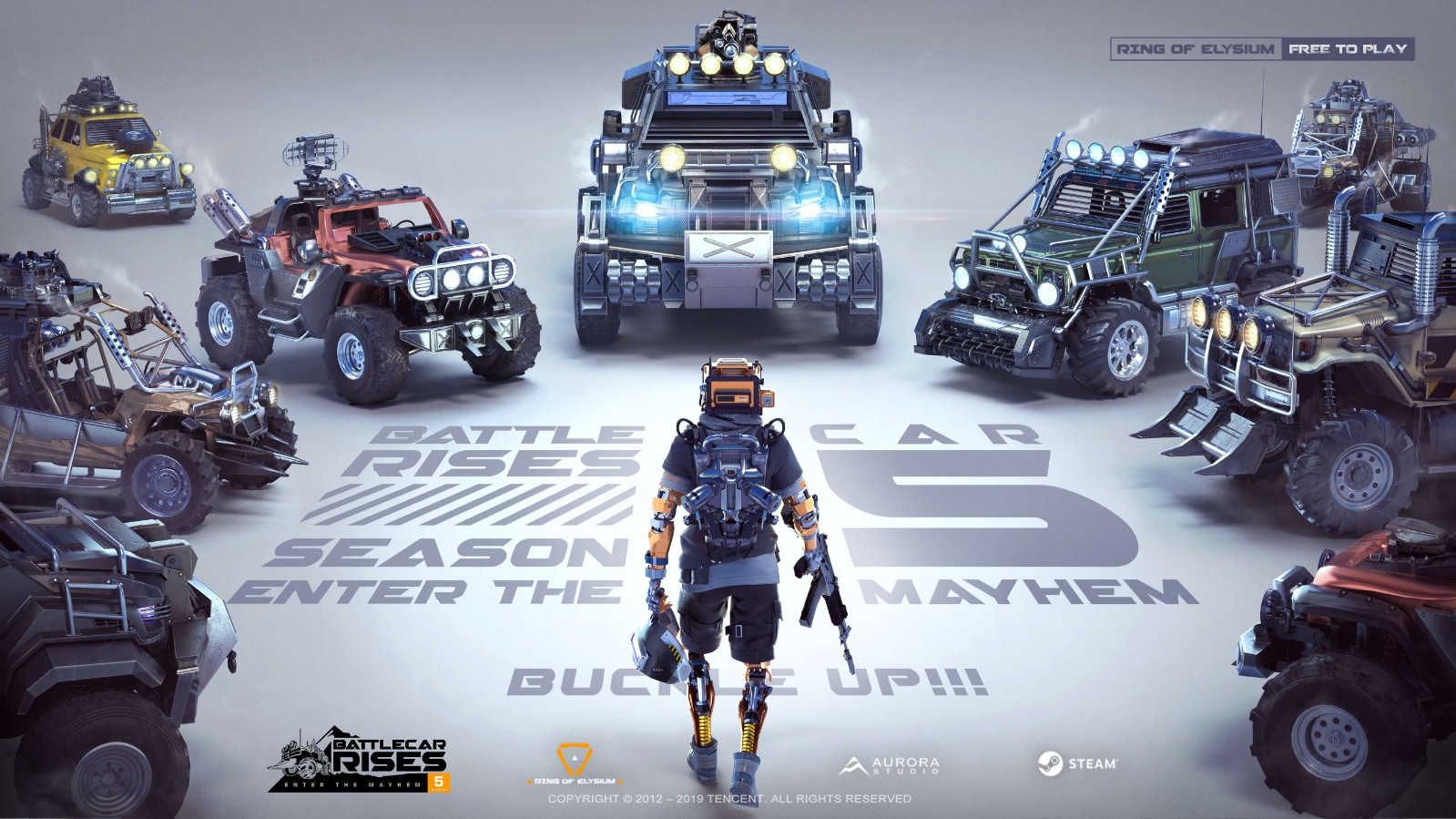 Adventurer Season 5
● The Adventurer Pass spans over the 10-week season and is a way for players to earn exclusive in-game rewards. By playing the game and ranking up the seasonal Adventurer Tiers, players will unlock various epic rewards including:
○ E-points: The S5 Adventurer Pass rewards includes a total of 1500 E-points! Players can spend 950 E-points to unlock the Adventurer Pass and earn 1500 E-points back when they hit tier 97!
○ Adventurer Characters (does not affect game balance)
■ There will be three Adventurer Characters in this season. All characters have a variety of unlockable styles, and will gradually unlock as the player's Tier increases their Adventurer Pass
■ Edmund (Base Character Preview)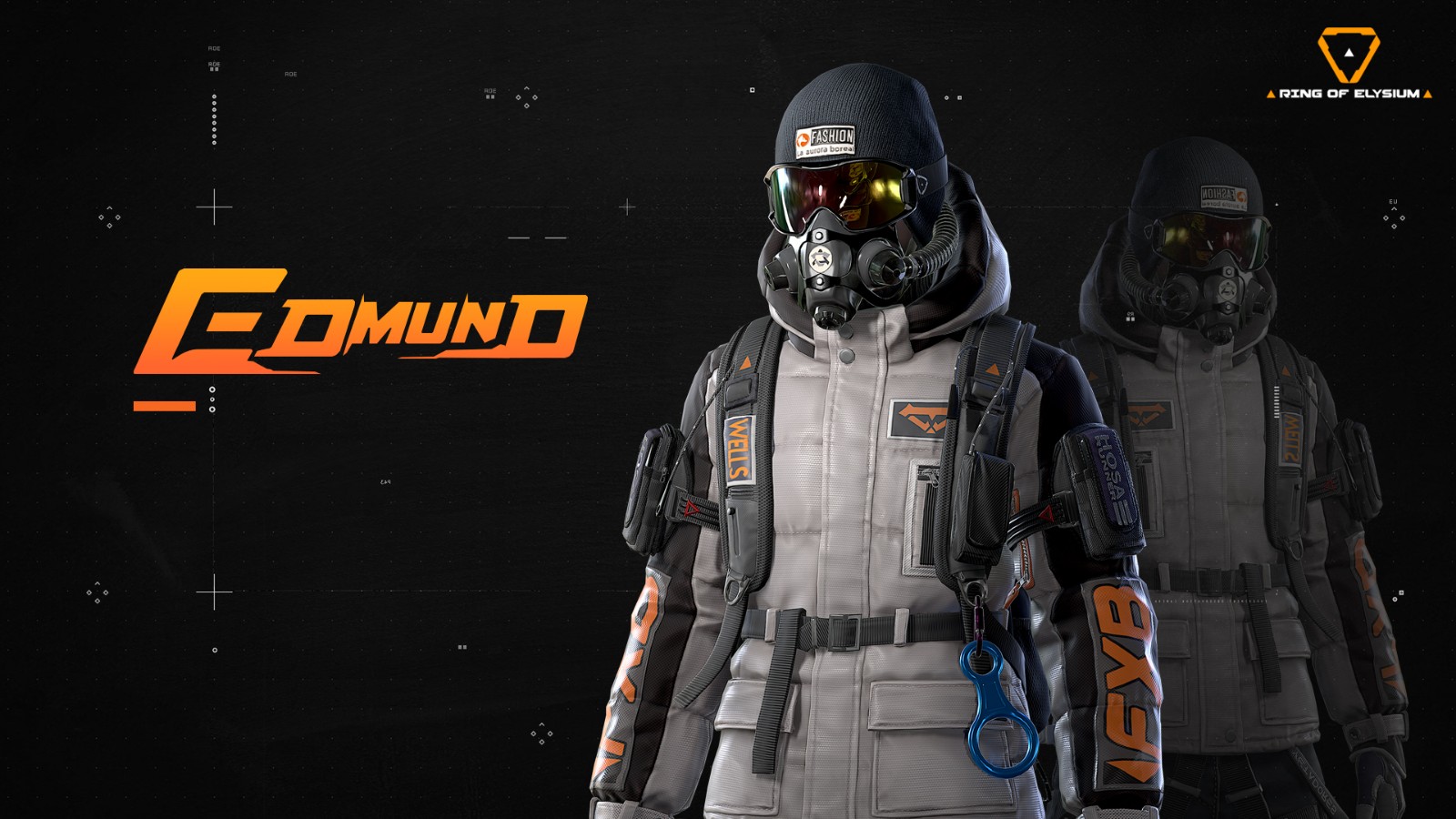 ■ Friday (Base Character Preview)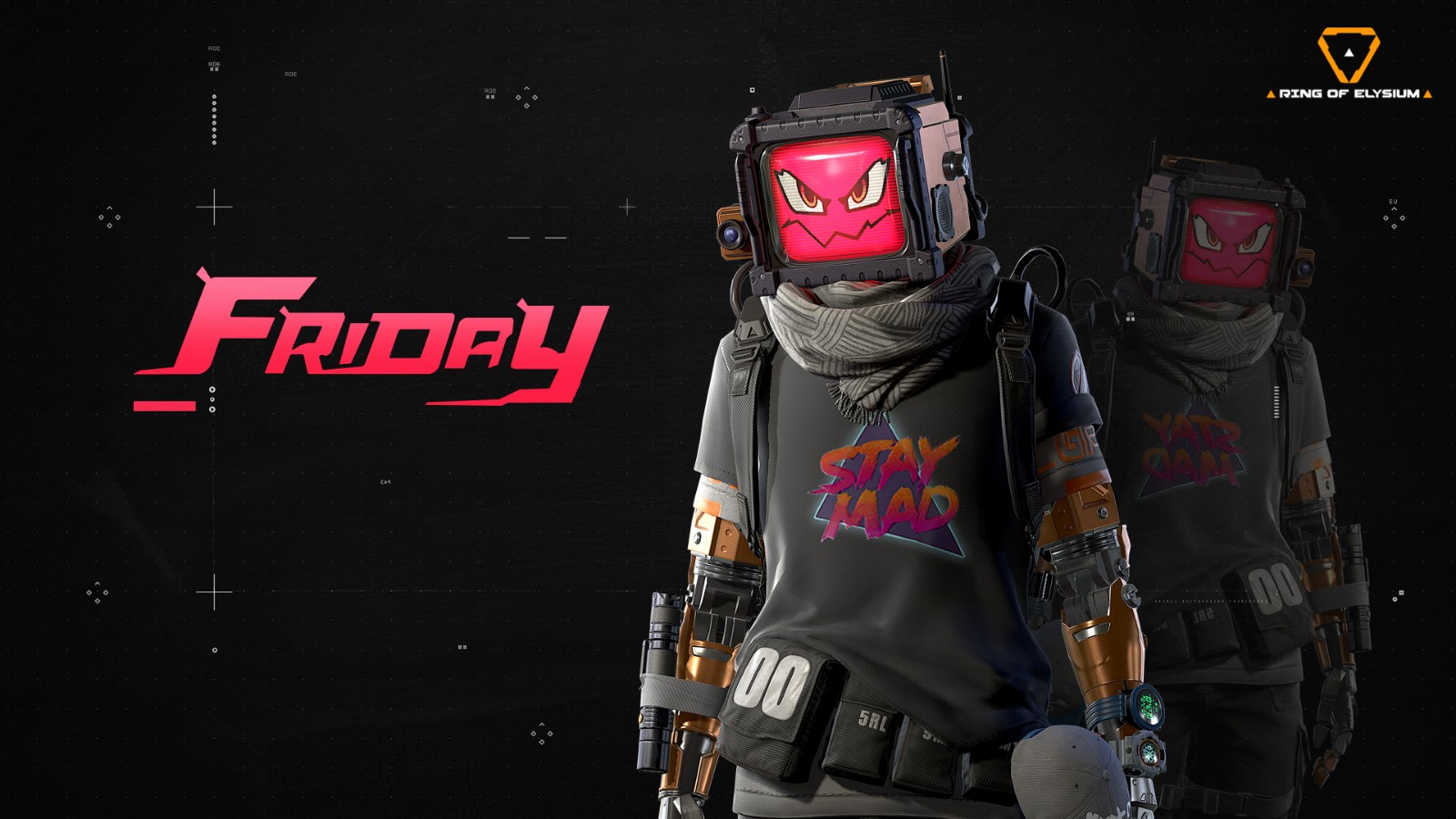 ■ Alice (preview to be revealed)
○ Player portraits
○ Glider(Europa) appearances
○ BMX bike appearances
○ Grappling hook appearances
○ Lobby music
○ Loading screens
○ and more!
● The Adventurer Pass is separated into two parts:
○ The Free Pass - all players can obtain rewards by increasing their Adventurer Tiers without any sort of payment
○ The Adventurer Pass, which is available for 950 E-Points. E-Points are a premium in-game currency obtained with real-world money via Steam payment (1000 E-Points is equivalent to $9.99 USD)
● Players will immediately get a handful of rewards upon purchasing the Adventurer Pass, including two base Adventurer Characters: Edmund and Friday! Players will also get access to exclusive Adventurer weekly challenges
● Players can buy the Adventurer Pass at any time during the season and retroactively earn the premium rewards based on the season tier that they have already reached!
● Players can level up their seasonal character levels by accumulating experience points in-game; each character level will reward a certain amount of Adventurer Badge(s). Completing daily and weekly challenges will also reward Adventurer Badges accordingly, 10 Adventurer Badges will increase players' Adventurer Tier by one, unlocking a variety of rewards
● As always, none of the rewards in the Adventurer Pass affects game balance, and all unlocked rewards stay forever!
● Weekly Challenge Missions will provide a large amount of Adventurer Badges and character experience points to help players increase their character levels and Adventurer Tiers. Season 5 will provide 10 sets of Weekly challenge missions. The first eight weeks' challenge missions will provide a large quantity of Adventurer Badges and the final two weeks' challenge missions will provide a large amount of character experience points. As the season progresses, one set of weekly challenge missions will be unlocked every week, and the already unlocked missions can be completed at any time throughout the season
Battlecars
● How it works
○ New item- Vehicle Modification Kit
■ Found as a consumable loot item scattered across the map, one vehicle modification kit is guaranteed to be found in each airdrop
■ Players can use one Vehicle Modification Kit when they're next to an upgradeable vehicle and press "G" to start upgrading the vehicle to a Battlecar
■ Vehicle Modification Kits can also be used to repair Battlecars (restores HP and damaged components) by standing next to the Battlecar and pressing "G"
■ Battlecar components can break off after taking a certain amount of damage and lose the Battlecar ability, repairing Battlecars will restore the components to its original state
● There are currently a total of 6 upgradeable vehicles in game, each with a unique Battlecar device (ability)
○ Armored Truck- Machinegun Turret (new vehicle)
■ Firing keybind- LMB
■ The machinegun turret has no ammunition restrictions. However, firing will increase the heat meter. At full heat, the turret overheats and becomes unable to fire until it completely cools down
■ Players can hold the RMB to enter the "aiming" state, which increases firing accuracy
■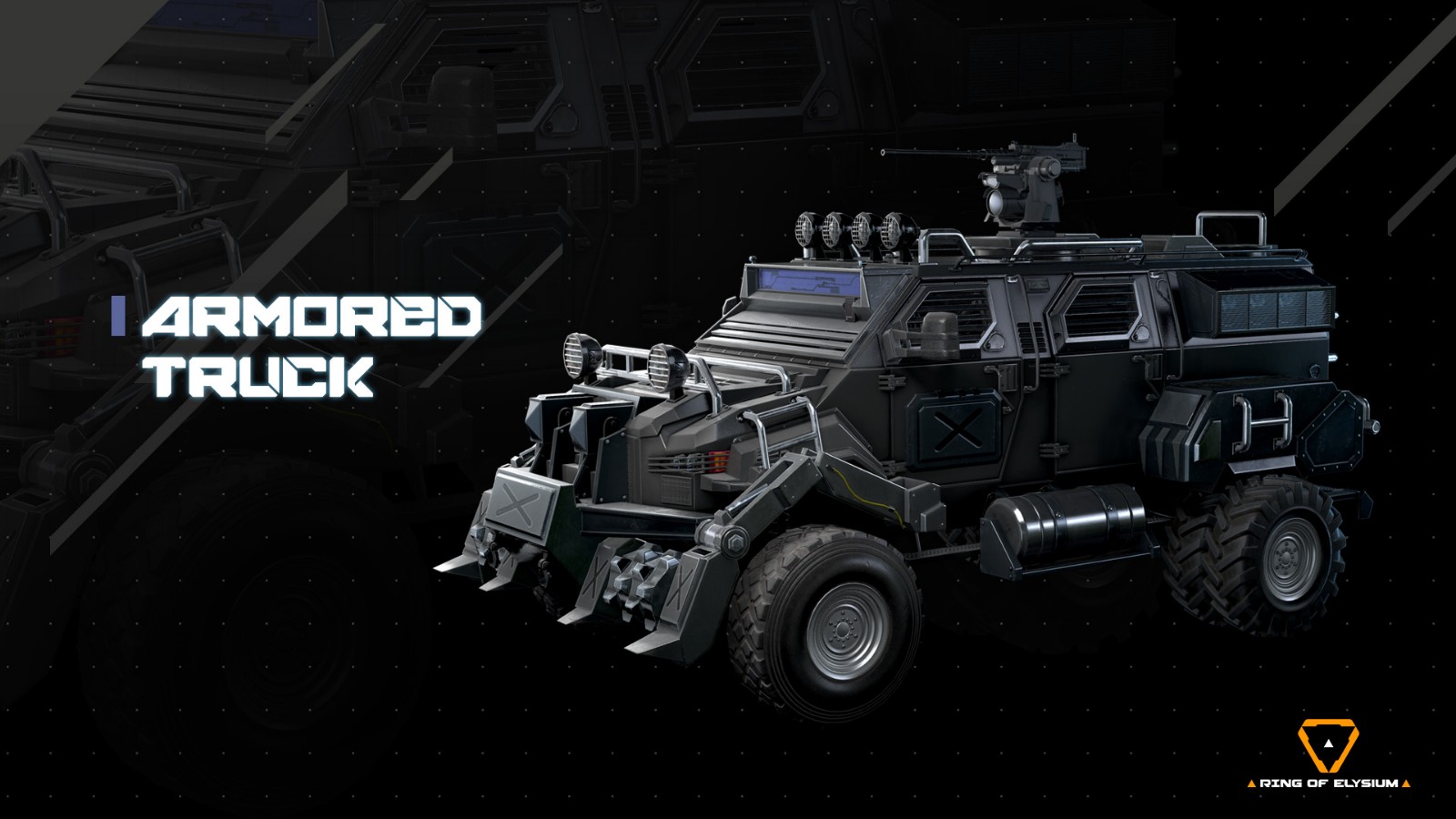 ○ All-terrain Vehicle- Rocket Booster (new vehicle)
■ Boost activation keybind- Shift
■ The rocket boost works similarly to the underwater DPV's boost. The Battlecar will quickly accelerate while boosting, the energy reserve will be consumed, and will then slowly recover over time while not boosting
■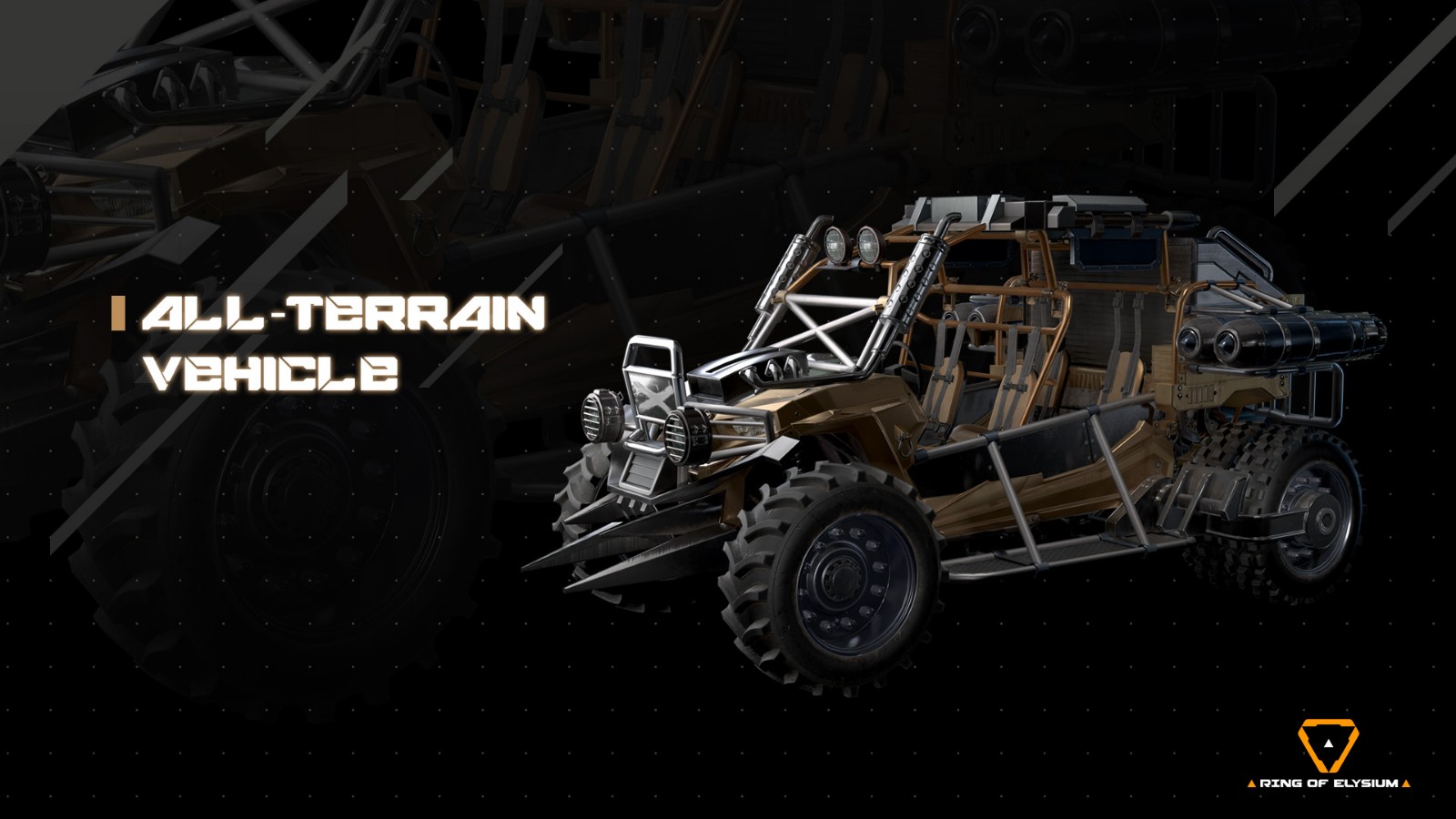 ○ SUV- Pulverizer
■ Device automatically runs, no keybind needed
■ The pulverizer will deal a great amount of damage continuously in front of the vehicle, damaging anything in range. However, it will not directly damage Adventurers inside of vehicles, and will damage the vehicle first
■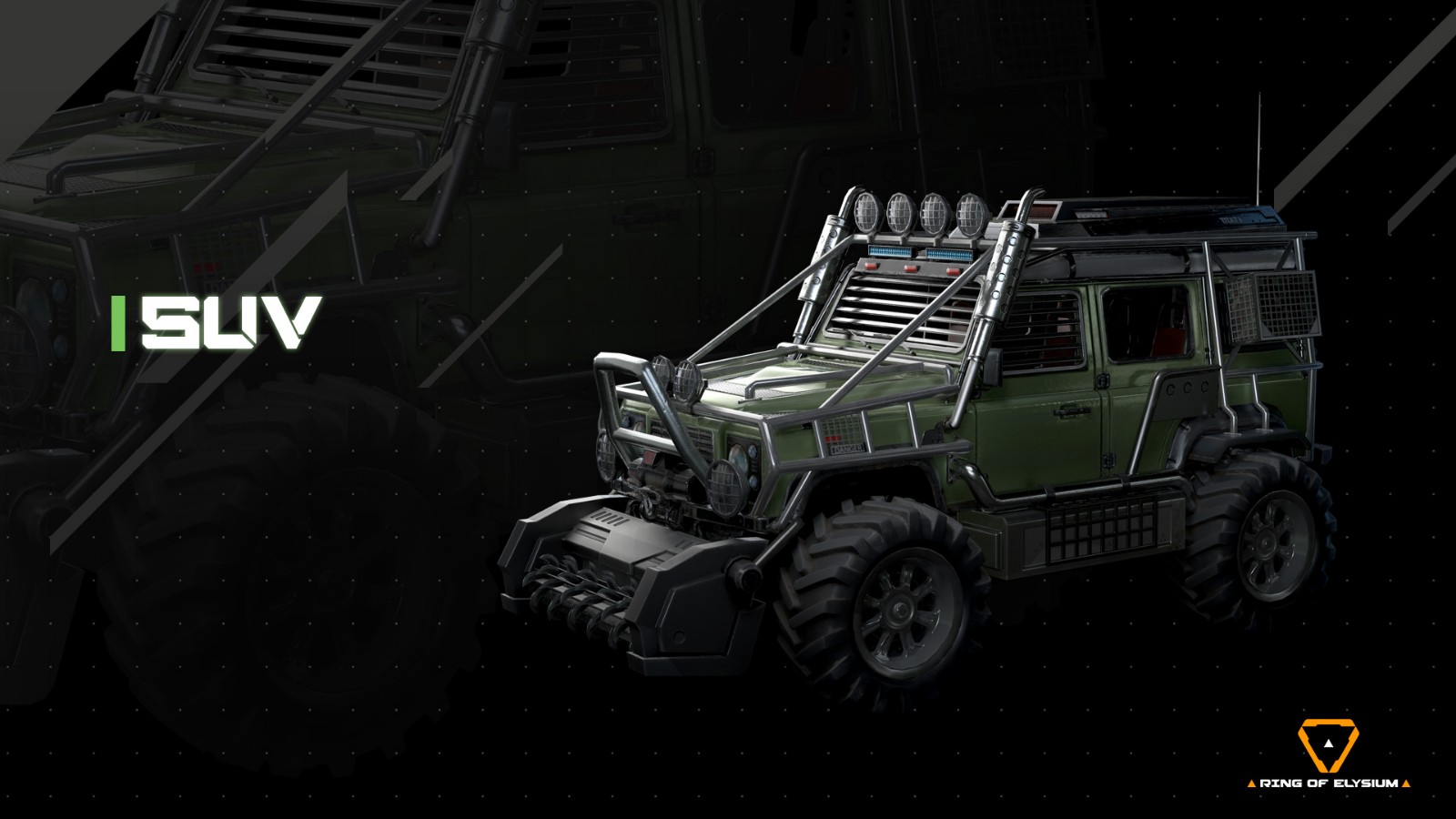 ○ Mini SUV- Recon Radar
■ Activation keybind- Shift
■ During radar activation, enemy characters, enemy-occupied vehicles, and unoccupied vehicles within the radius will be marked on the map. They will be marked as a periodic display, each display lasts for a short period of time
■ If players are detected, a full-screen effect and UI prompts will be played to remind the players that they have been detected by the recon radar
■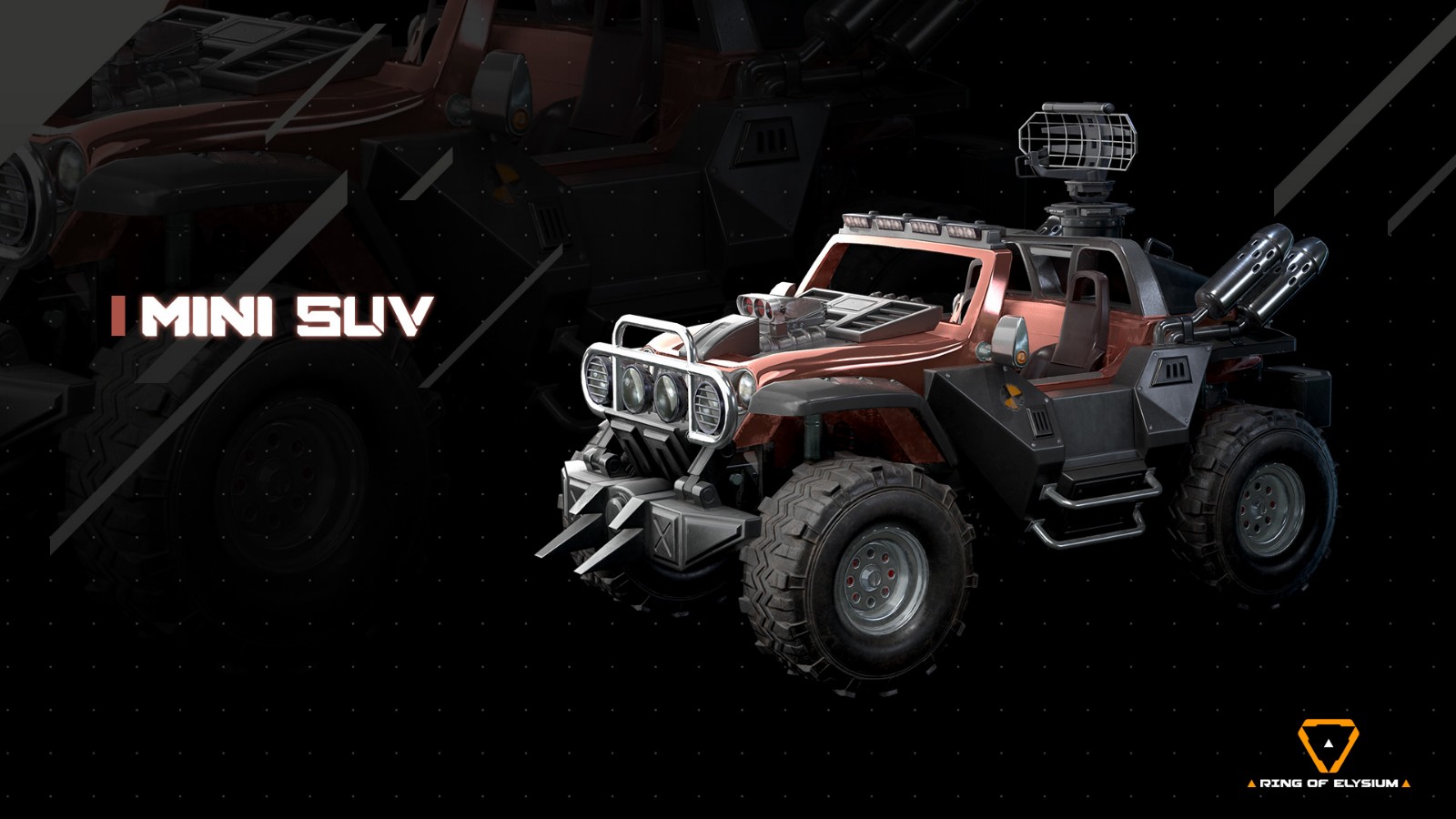 ○ Pickup Truck- Explosive Barrel Launcher
■ Barrel Launch keybind- LMB
■ Device has no ammunition restrictions. However, every launch will increase the heat meter. At full heat, the device overheats and becomes unable to launch again until it completely cools down
■ Barrels explode immediately upon contact with vehicles. Barrels will not explode immediately upon contact with objects and players
■ Barrel explosions can be triggered by gunfire, grenades, RPG-7, other barrel explosions/contacts, etc.
■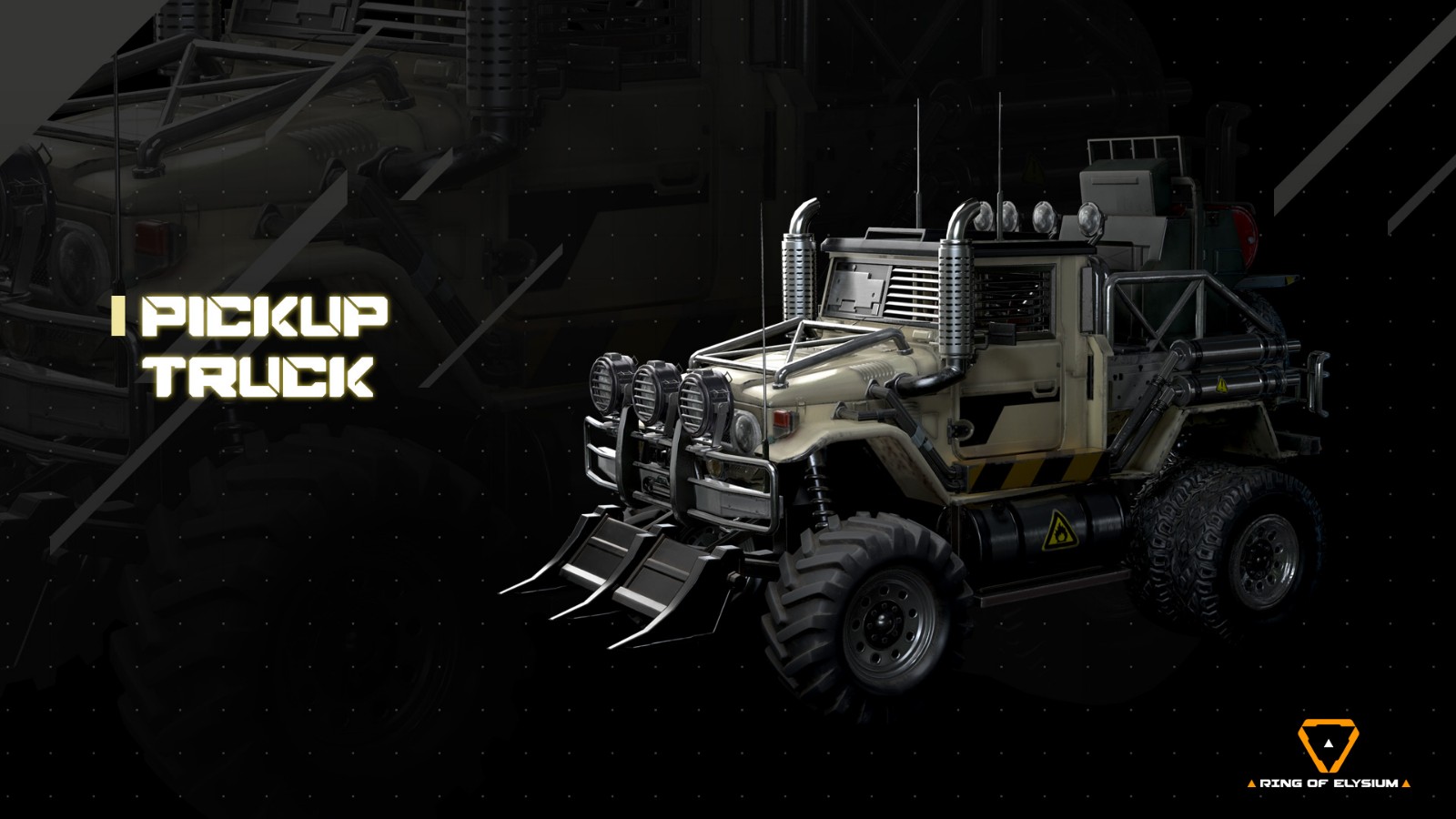 ○ Mini-compact car- Cloaking Device
■ Activation keybind- Shift
■ When cloaking, the car will become more transparent, but sounds and special effects will still play normally
■ Players can deactivate by pressing shift again to enter the device cooldown early
■ Cloaking will be interrupted by the following actions:
● Shooting, ADSing, getting in and out of the car
● Driver switches seats
● Taking any type of damage
■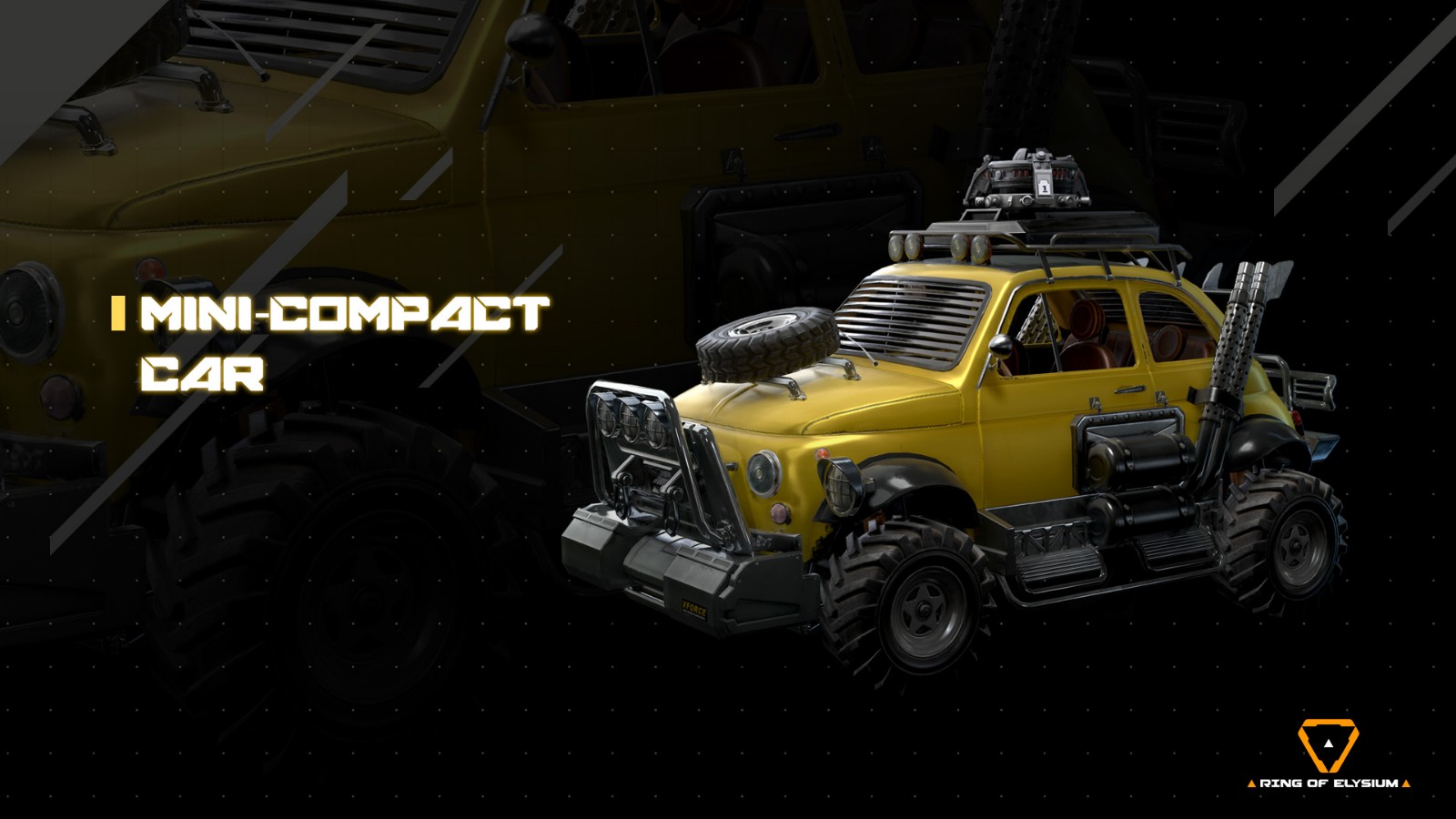 ● Battlecars- friendly fire damage
○ The following damage types cannot cause friendly fire damage to teammates and players themselves:
■ Weapon damage
■ Grenades
■ RPG-7
■ Explosive barrels
■ Pulverizer
New landmarks on Europa Island
● The secret construction of Europa Spaceport is now complete, replacing the Windsor Village
●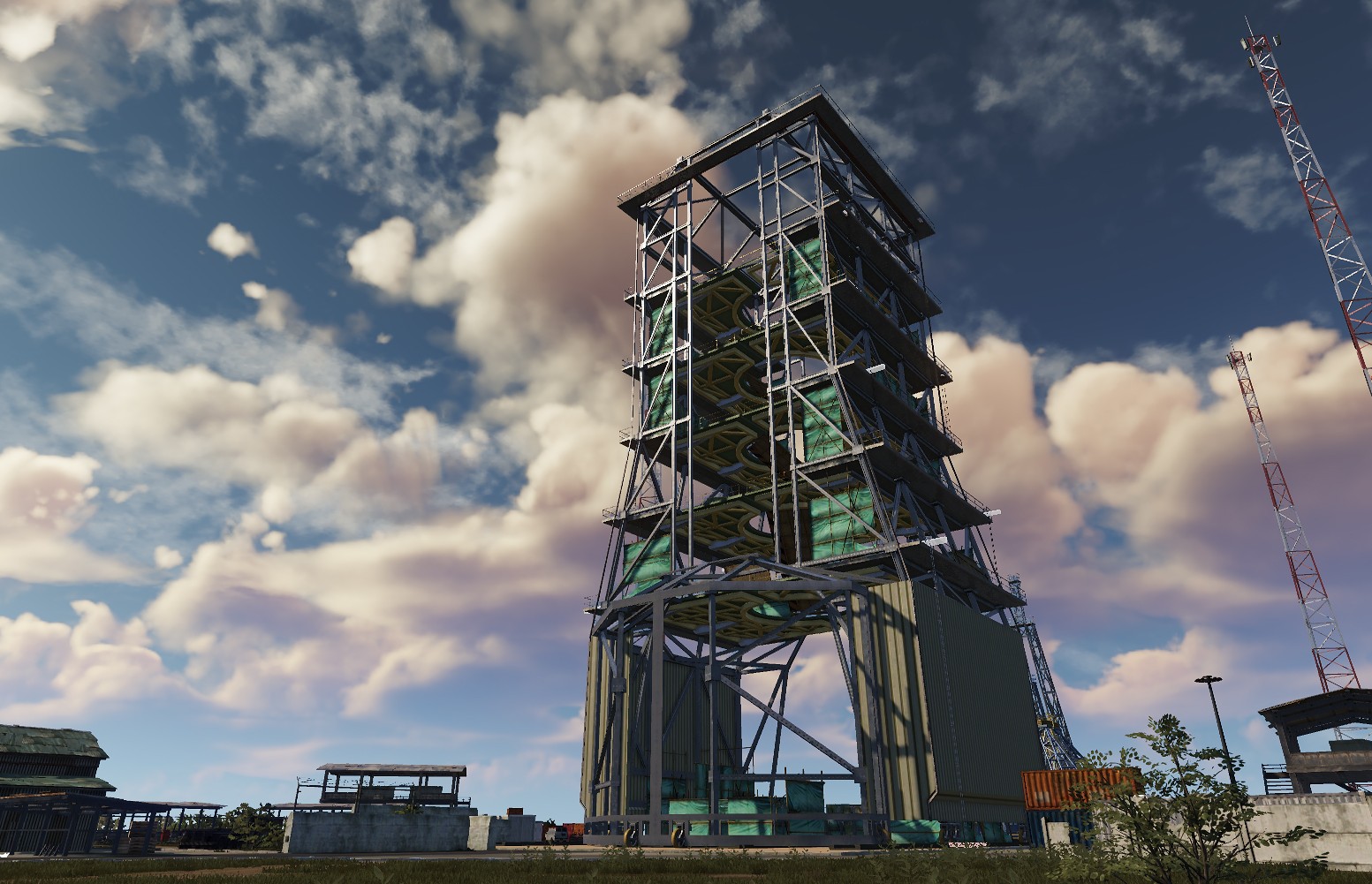 ● The Hospital at the west side of Fisherman Town is now fully operational and open for visits by Adventurers in need
●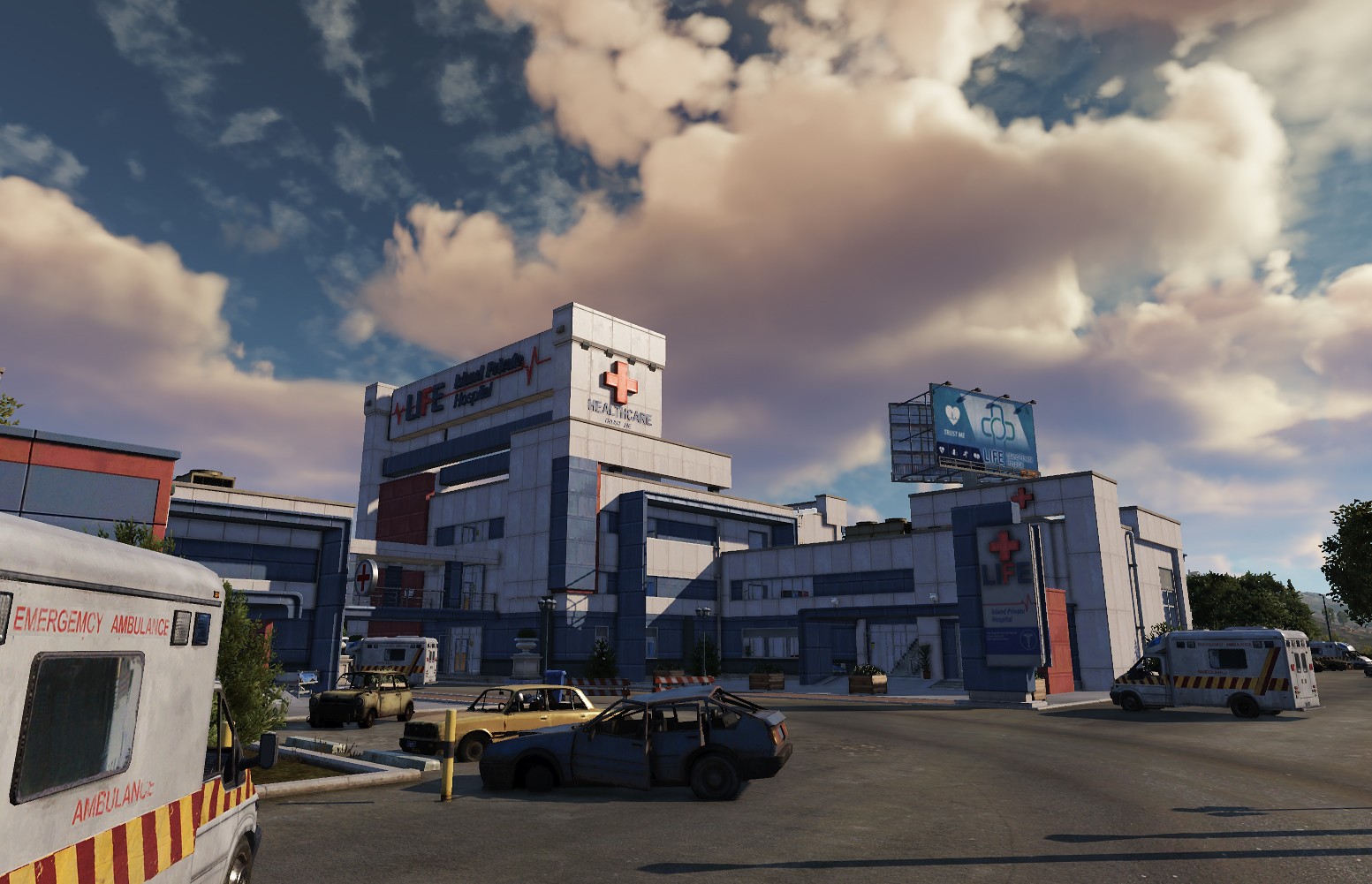 ● It seems like a mysterious person arrived in Artaud City, and has built a new magnificent manor, he must be very well-off financially!
●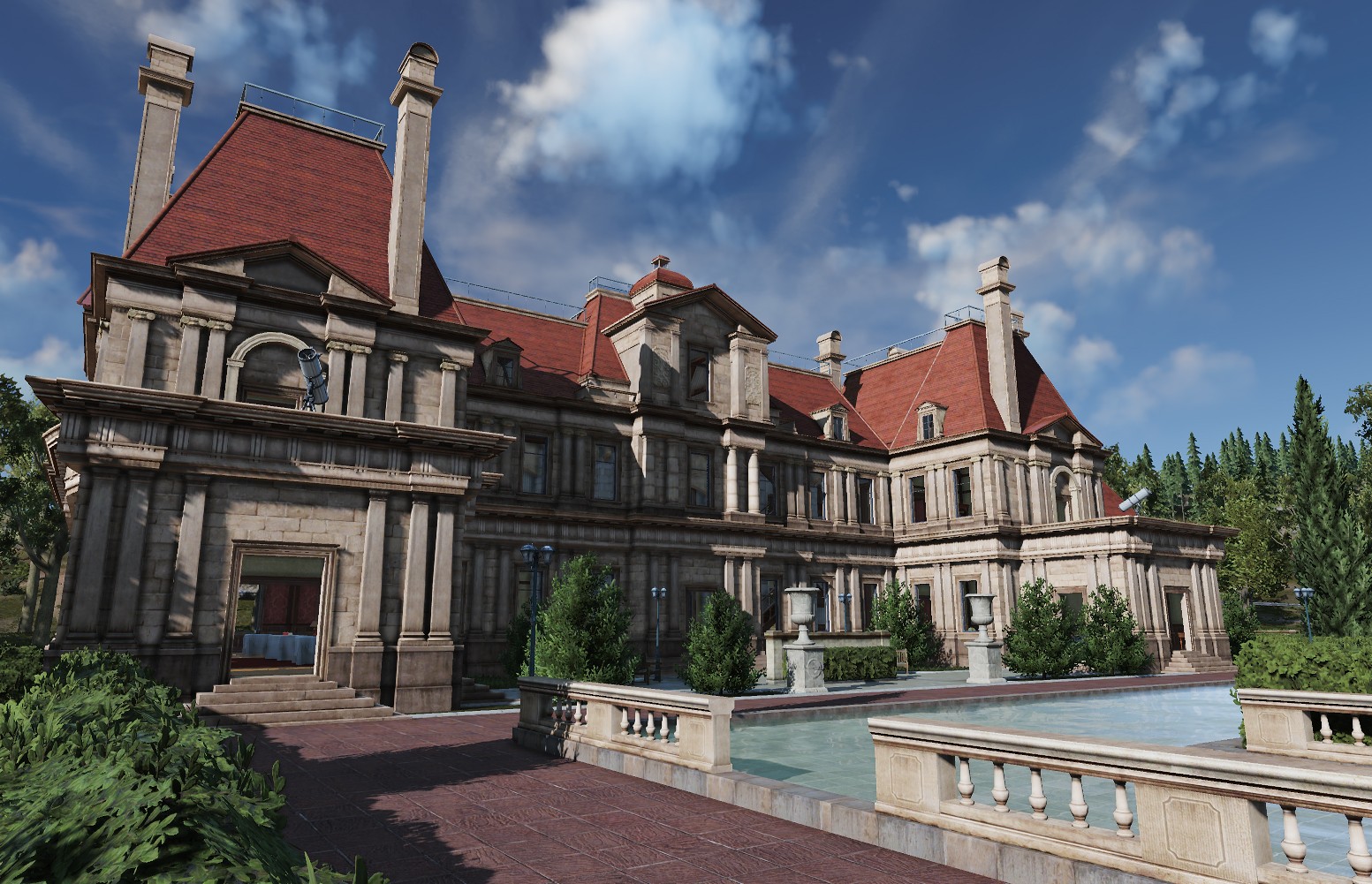 ● A new bar has opened in Artaud City as well. Feel free to stop by and take a load off in between eliminating one another
●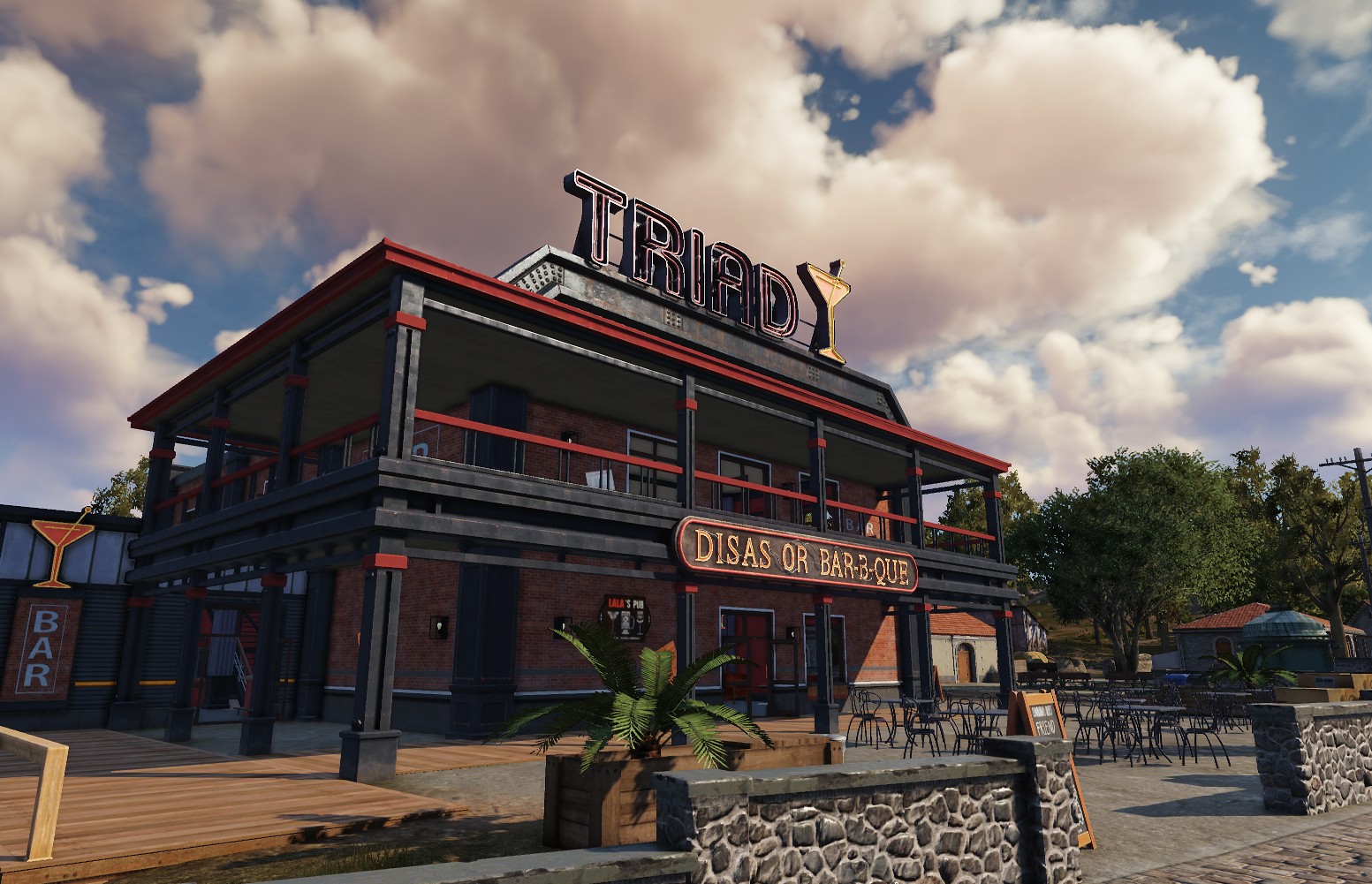 Gameplay
● Players can now finish challenges in Training Mode, including Daily Tasks, Adventurer Pass Weekly Challenges, Pinnacle Challenges, Battle Buddy Missions, Seasonal Quests, and Heroic Challenges
● As a legendary pirate aspiring for new adventures, Captain Fokke has left Europa Island with his Pirate Ship and Underwater Treasures
● Updated the airdrop's appearance to a giant Battlecar tire to fit the theme of Season 5
● Removed collision models for certain narrow trees
New weapon- the RPG-7
● The RPG-7 can be found in Normal mode and Training mode (it cannot be found in Ashen Eye), and each airdrop is guaranteed to contain the RPG-7 and ammunitions
● The RPG-7 fires dedicated RPG ammunition, each reload can only load one rocket
● The rocket will immediately explode upon contact and deal a certain amount of AOE damage, the damage drops off for targets far from the center of the explosion
● When the RPG-7 hits a vehicle and the passengers are not in the area of effect, it will only damage the vehicle. A direct hit on a passenger in a vehicle will cause damage to both the passenger and the vehicle
Misc.
● Optimized the character animation for taking out and putting away throwable items while moving
● Optimized the character animation for switching to other weapons while holding a Desert Eagle when crouching
● Players can now see the according quality color for weapon skins in various preview screens for loot boxes
Adventurer Welcoming Gift Box
● In order to thank all current and future Adventurers for their support for Ring of Elysium, we've created the Season 5 Adventurer Welcome Gift Box. The Adventurer Welcome Gift Box will be provided to all Adventurers upon logging in for the first time during Season 5
● The package not only contains a limited-time trial card of a random Adventurer Character and the AK15-Blazed weapon skin, but also some refreshing traversal equipment appearances!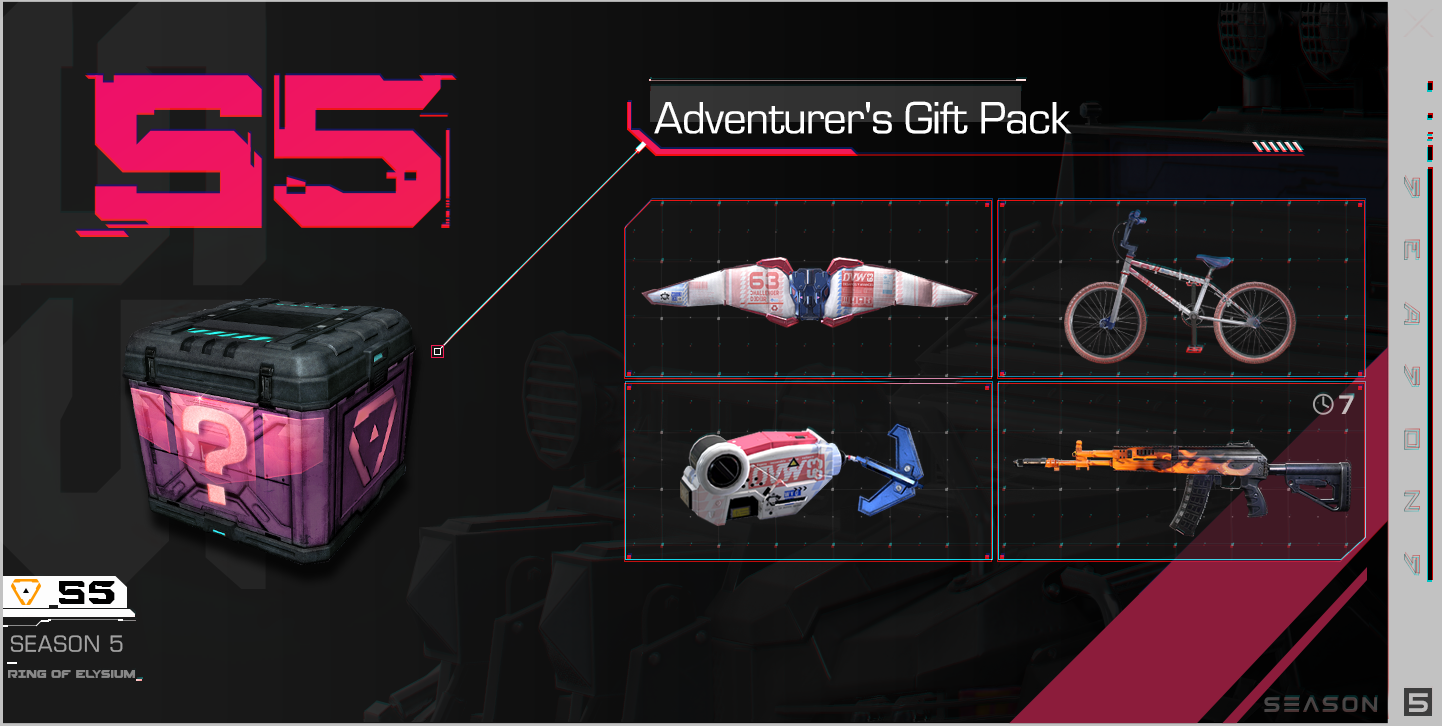 Lucky Draw- Season 5 update
● The Lucky Draw system is back and updated with new rewards! With an alluring prize pool including traversal equipment appearances, AK15-Purple Prism skin, and the "Black Widow" vehicle appearances for the All-terrain vehicle!
● Event Period: August 14 - September 11, 2019 (Pacific Time)
● Event rules:
○ Players can find the Lucky Draw interface by visiting the "event center" in the lobby
○ This event is divided into four 7-day stages, players can draw 5 times during each stage and each draw costs 50 E-Points
○ Players are guaranteed to get one item from the prize pool per draw, and items already drawn will not be repeatedly rewarded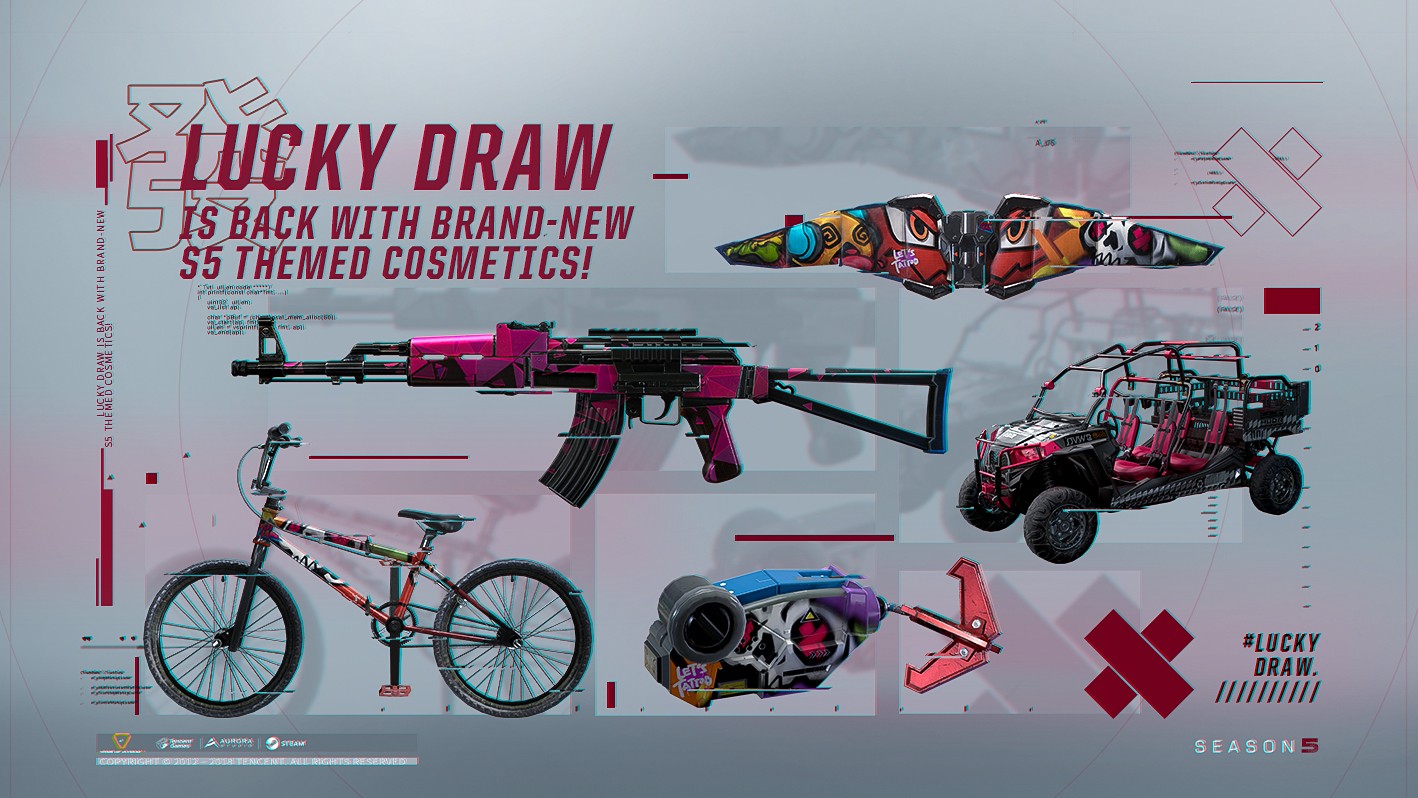 Event: FREE AK-15 Weapon Skin: Alice – Rebel Girl
● Introducing the latest FREE weapon skin event: a limited, Alice-themed AK-15!
● Event period: August 14th to October 23rd (Pacific Time)
● During the event, log-in to get the 14-day free-trial version of the skin immediately
● You can get 10 points for daily logins and 5 points for completing daily tasks
● Reach 100 points during the event period to earn the permanent version of the skin for FREE!
● This weapon skin is limited to this event. After the event, this skin will not be sold in any form. Make sure to not miss this opportunity!
Raging Sea Supply Box & First Blood Lootcrate update
● Updated the rewards for the Raging Sea Supply Box and the First Blood Lootcrate for Season 5
● First Blood Lootcrate- replaced 4 weapon skins and an accessory
● Raging Sea Supply Box- replaced 5 weapon skins and 3 vehicle appearances
Leaderboard and statistics reset
● With the launch of Season 5, we will reset the leaderboards, player ratings, and all personal statistics. This will continue to happen at the start of every new season
Battle Buddy- Season 5 Update
● To celebrate the launch of Season 5, and to allow players to earn more exclusive rewards with their friends, we have fully updated the rewards of the Battle Buddy invitation system
● After the end of Adventurer Season 4, we will reset all players' Battle Buddy lists and Battle Buddy relationships. Players are welcomed to continue recruiting new Battle Buddies in the Season 5 to join your adventures in Ring of Elysium!
Settings
● Added a keybind to allow auto-camera rotation when driving vehicles, the default keybind is "Ctrl+V"
Bug Fixes
● Fixed an issue where the farthest kill distance statistic could not be correctly recorded
● Fixed the item description in Store for the special character- Divine Inquisitor
● Fixed an issue where third-party player portraits are inaccurate in the team sharing interface in lobby
● Fixed a series of issues where players couldn't hear voice chat outputs and audio setting failures
● Fixed an issue where the music still plays at the end-of-round cutscenes after music volume is turned off in audio settings
● Fixed an issue where too many simultaneous gunshots nearby caused occasional sound jams
● Fixed an issue where footstep sounds on wooden stairs are the same as footstep sounds on wooden floors
● Fixed an issue where the screen would flickered for a split second when releasing a recon drone while using the DX12 client
● Fixed an issue where third-party characters occasionally dropped underground or dropped into various object models after vaulting
● Fixed an issue where the character's perspective were glitched to the perspective of the recon drone in some rare cases
● Fixed an issue where the left-hand model was incorrect when picking up certain weapons under first person perspective
● Fixed an issue where characters occasionally would be facing the wrong way while in lobby
● Fixed an issue where character posture would be incorrect in lobby while holding the M82A1 or FAL "G"
● Fixed some incorrect object collision models in Galileo Harbor
● Fixed an issue where particular walls at far distances weren't rendered while using the Low graphics quality setting
● Fixed an issue where characters would get stuck after vaulting in a certain area at Seafood Market
● Fixed an issue where a ladder could not be climbed
● Fixed an issue where a wall was missing collision models in Sidon Castle
Thanks,
ROE DEV Team