Early Access Patch Notes - Adventurer Season 4 Major Update (6.5.2019)
by ROE team 2019-06-05 04:31:19
Early Access Patch Notes - Adventurer Season 4 Major Update (6.5.2019)
Dear Adventurers,
Welcome to the latest official patch notes for Ring of Elysium's Early Access phase. Here are the full details:
Patch contents overview:
I. Adventurer Season 4 officially launches! Unlock the Adventure Pass to rank up your Tiers, earn in-game rewards, and receive 1500 E-points back!
II. DirectX 12 Client - Early Access Beta release
III. Season 4 Welcoming Gift Box- Log-in to claim a weapon skin + Adventurer Character free trial, and a set of traversal equipment appearances!
IV. Brand-new Weapon Skins: The Neon Maniac Supply Box has dropped
V. Europa Island map revamp
VI. Quick-mark system rework
Please note:
Ring of Elysium's live servers will go down for maintenance for approximately two hours at:
June 5th, 0:00-2:00 PDT, 7:00-9:00 UTC/GMT
During the maintenance period, the game will not be available and ongoing games will be interrupted directly. Please be sure to finish all matches before the above time to avoid any issues. Thank you for your patience and understanding.
Adventurer Season 4
●The Adventurer Pass spans over the 10-week season and is a way for players to earn exclusive in-game rewards. By playing the game and ranking up the seasonal Adventurer Tiers, players will unlock various epic rewards including:
●E-points: The S4 Adventurer Pass rewards includes a total of 1500 E-points! Players can spend 950 E-points to unlock the Adventurer Pass and earn 1500 E-points back when they hit tier 97!
●Adventurer Characters (does not affect game balance)
●There will be three Adventurer Characters in this season. All characters have a variety of unlockable styles, and will gradually unlock as the player's Tier increases their Adventurer Pass
●Max (Base Character Preview)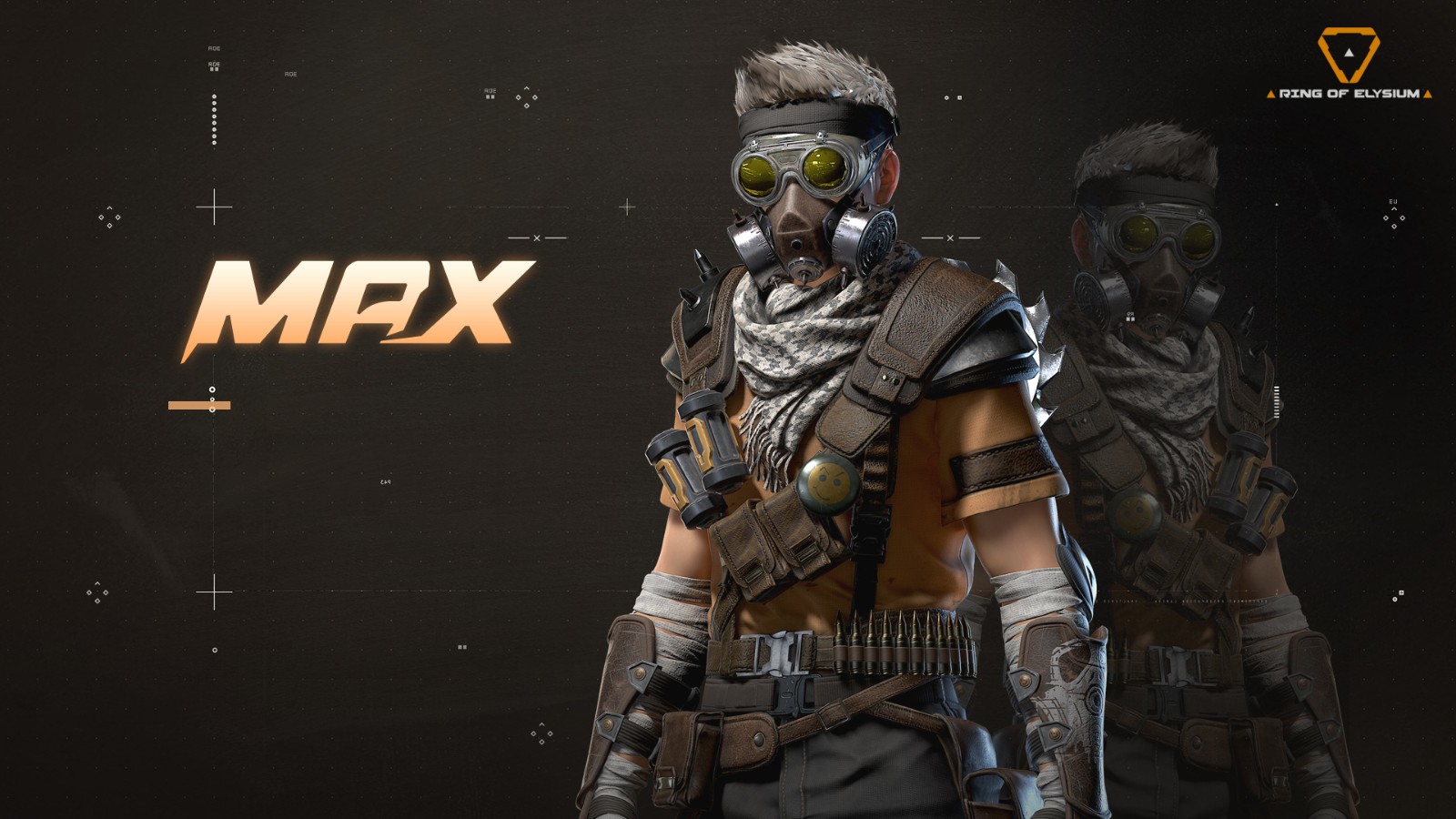 ●Big Joe (Base Character Preview)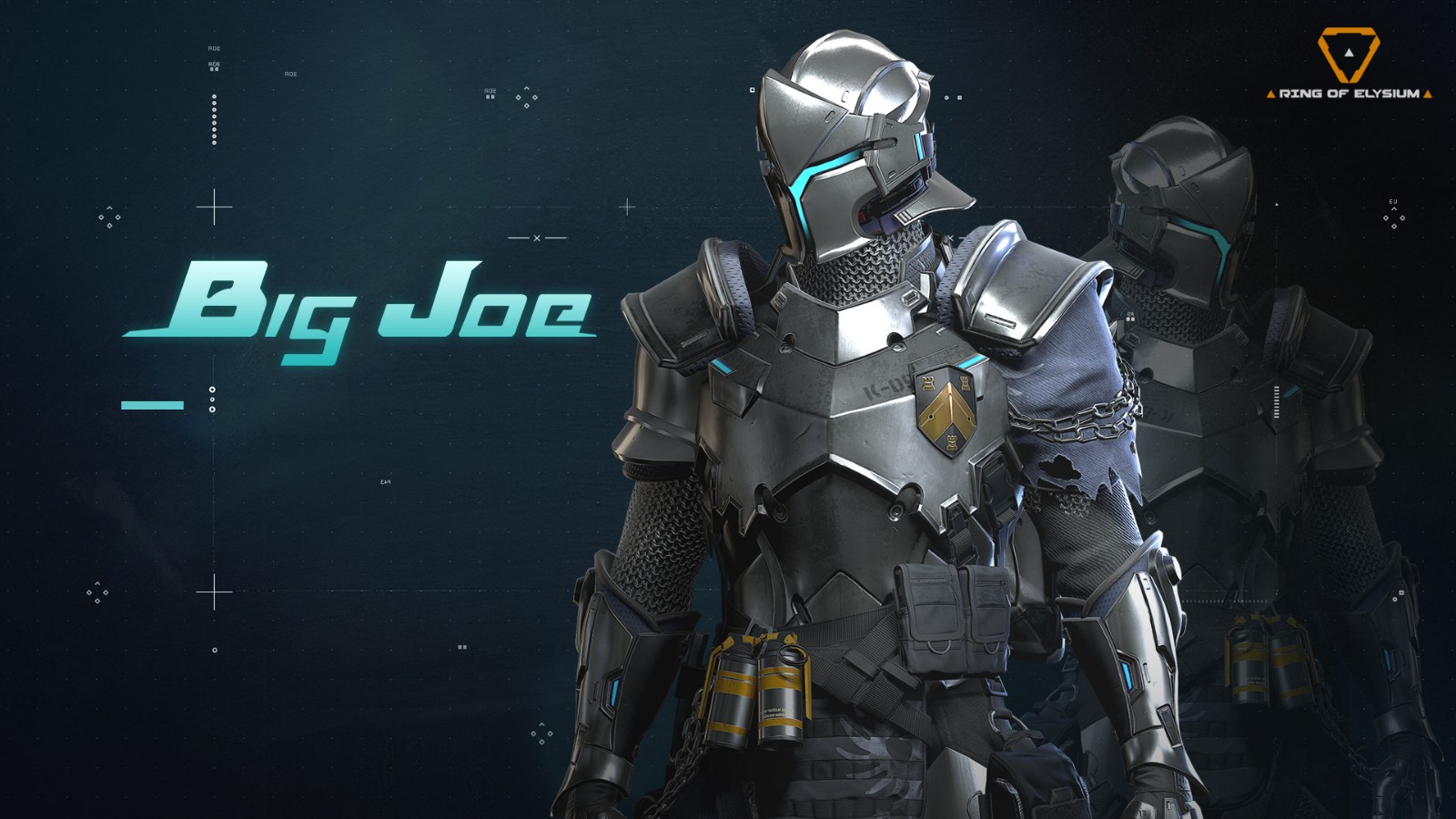 ●Player portraits
●Glider(Europa) appearances
●BMX bike appearances
●Grappling hook appearances
●Lobby music
●Loading screens
●and more!
●The Adventurer Pass is separated into two parts:
●The Free Pass - all players can obtain rewards by increasing their Adventurer Tiers without any sort of payment
●The Adventurer Pass, which is available for 950 E-Points. E-Points are a premium in-game currency obtained with real-world money via Steam payment (1000 E-Points is equivalent to $9.99 USD)
●Players will immediately get a handful of rewards upon purchasing the Adventurer Pass, including two base Adventurer Characters: Max and Big Joe! Players will also get access to exclusive Adventurer weekly challenges
●Players can buy the Adventurer Pass at any time during the season and retroactively earn the premium rewards based on the season tier that they have already reached!
●Players can level up their seasonal character levels by accumulating experience points in-game; each character level will reward a certain amount of Adventurer Badge(s). Completing daily and weekly challenges will also reward Adventurer Badges accordingly, 10 Adventurer Badges will increase players' Adventurer Tier by one, unlocking a variety of rewards
●As always, none of the rewards in the Adventurer Pass affects game balance, and all unlocked rewards stay forever!
●Weekly Challenge Missions will provide a large amount of Adventurer Badges and character experience points to help players increase their character levels and Adventurer Tiers. Season 4 will provide 10 sets of Weekly challenge missions. The first eight weeks' challenge missions will provide a large quantity of Adventurer Badges and the final two weeks' challenge missions will provide a large amount of character experience points. As the season progresses, one set of weekly challenge missions will be unlocked every week, and the already unlocked missions can be completed at any time throughout the season
DirectX 12 Beta Client
●This update will enable the DX12 Client Beta testing for players that reaches the minimum software and hardware configuration requirements
●Please note: players that reach the requirement will be prompted with a pop-up when they launch the game and be asked if they'd like to use the Beta client. If you select the Beta client by accident, you can select to return to the regular DX9 client by the next time you launch the game
●If you want to experience the DX12 Client but accidentally clicked on "No" in the DX12 Client pop-up box, simply delete the "X:\Steam\steamapps\common\Ring of Elysium\UserData" folder, then the pop-up should start appearing again
●The DX12 Beta Client will make full use of each PC's hardware, allowing for more efficient resource utilization and present a smoother, prettier Ring of Elysium. Please keep in mind that the current DX12 Client is a very early stage build and we will continuously develop and optimize the client as we go
●The current DX12 Client Beta testing software and hardware minimum requirements are:
●OS: Windows 10.0.10586 (Threshold 2 1511) and above
●RAM: 8GB or above
●Graphics card: Nvidia Geforce GTX 1060 and above (including Geforce GTX 1060Ti, 1660, 1070, 1070Ti, 1080, 1080Ti, 2060, 2060Ti, 2070, 2070Ti, 2080, and 2080Ti)
●We will gradually lower the minimum requirements for the DX12 Beta Client in stages, stay tuned!
Europa Island map revamp
●Europa Island got a complete facelift with Season 4! The once "paradise island" has turned into the "island of wilderness," with a variety of new landscapes including Gobi desert, red soil, loess, and coniferous forests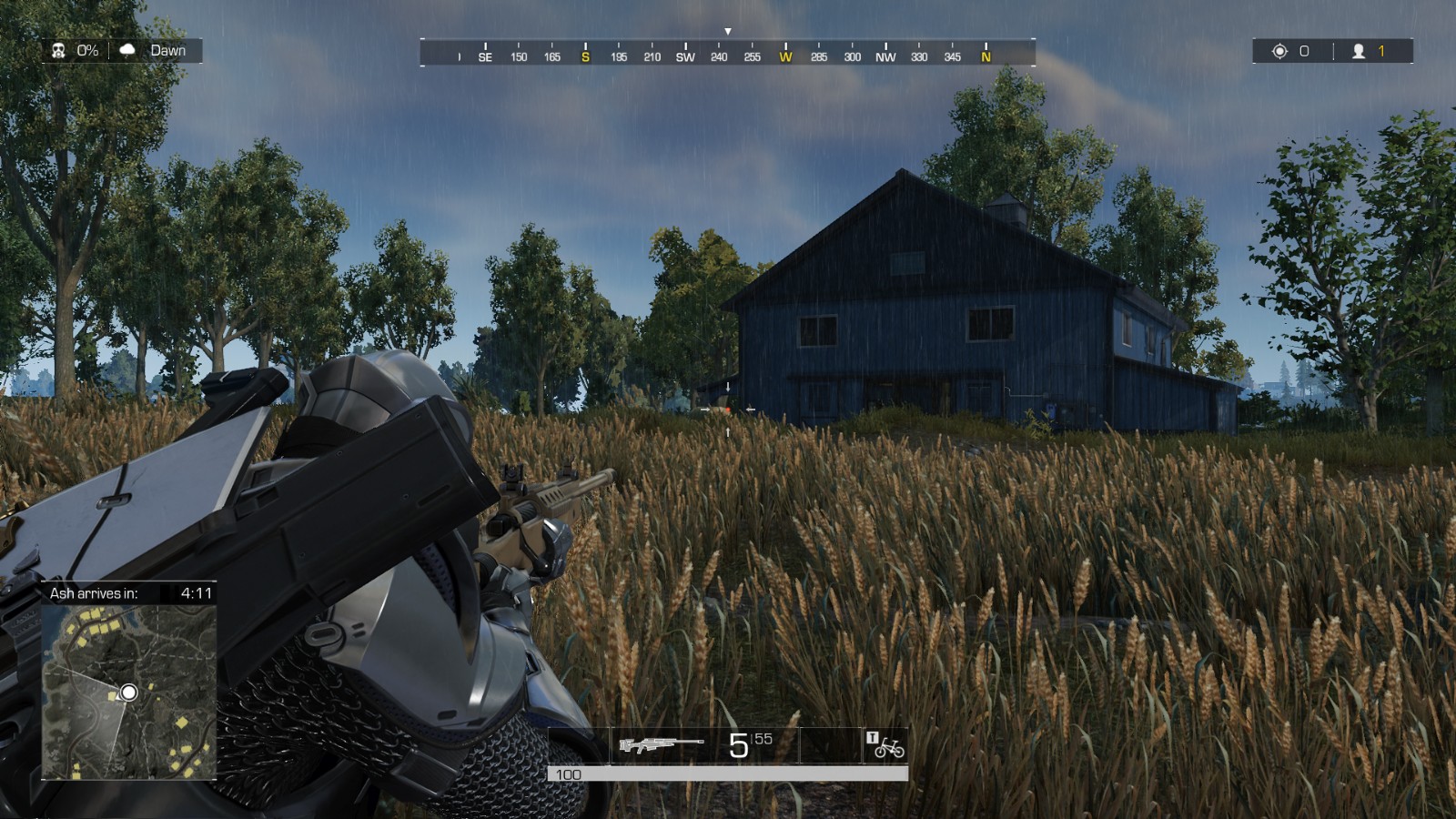 Quick-mark system
●The quick-mark system has been reworked, now allowing players to apply different marks for their teammates, such as marking weapons, equipment, attachments, vehicles, and airdrops
●Hold Q to call out the marking menu, which contains four types of marks: "caution," "move," "assault," and "someone's been here"
●Press Q to place a default "caution" mark directly
●Press Q to mark items for your teammates to pick up
Adventurer Welcoming Gift Box
●In order to thank all current and future Adventurers for their support during Ring of Elysium's Early Access, we've created the Season 4 Adventurer Welcome Gift Box. The Adventurer Welcome Gift Box will be provided to all Adventurers upon logging in for the first time during Season 4
●The package not only contains a limited-time trial card of a random Adventurer Character from Season 2 and Season 3 and the M4A1-Electrified weapon skin, but also Max-themed traversal equipment appearances!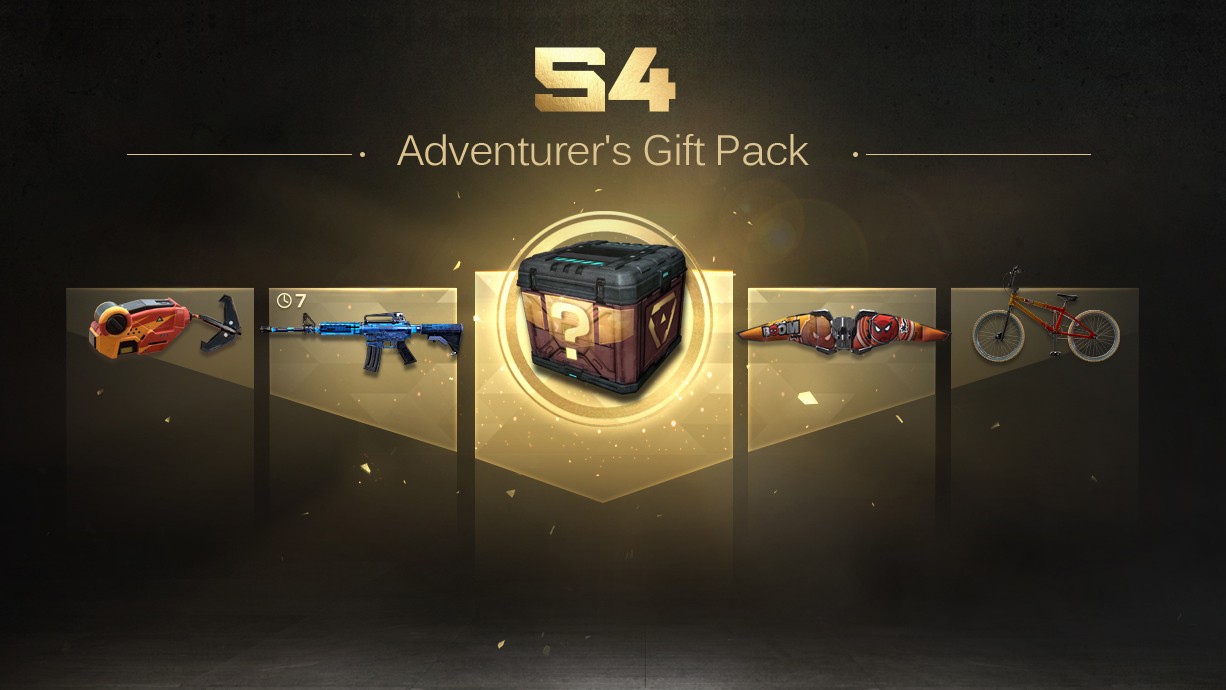 Lucky Draw- Round 5
●The Lucky Draw system is back and updated with new rewards! With an alluring prize pool including traversal equipment appearances, a beautiful AK-15 skin, new accessories, vehicle appearances and more!
●Event Period: June 5 - July 2, 2019 (Pacific Time)
●Event rules:
●Players can find the Lucky Draw interface by visiting the "event center" in the lobby
●This event is divided into four 7-day stages, players can draw 5 times during each stage and each draw costs 50 E-Points
●Players are guaranteed to get one item from the prize pool per draw, and items already drawn will not be repeatedly rewarded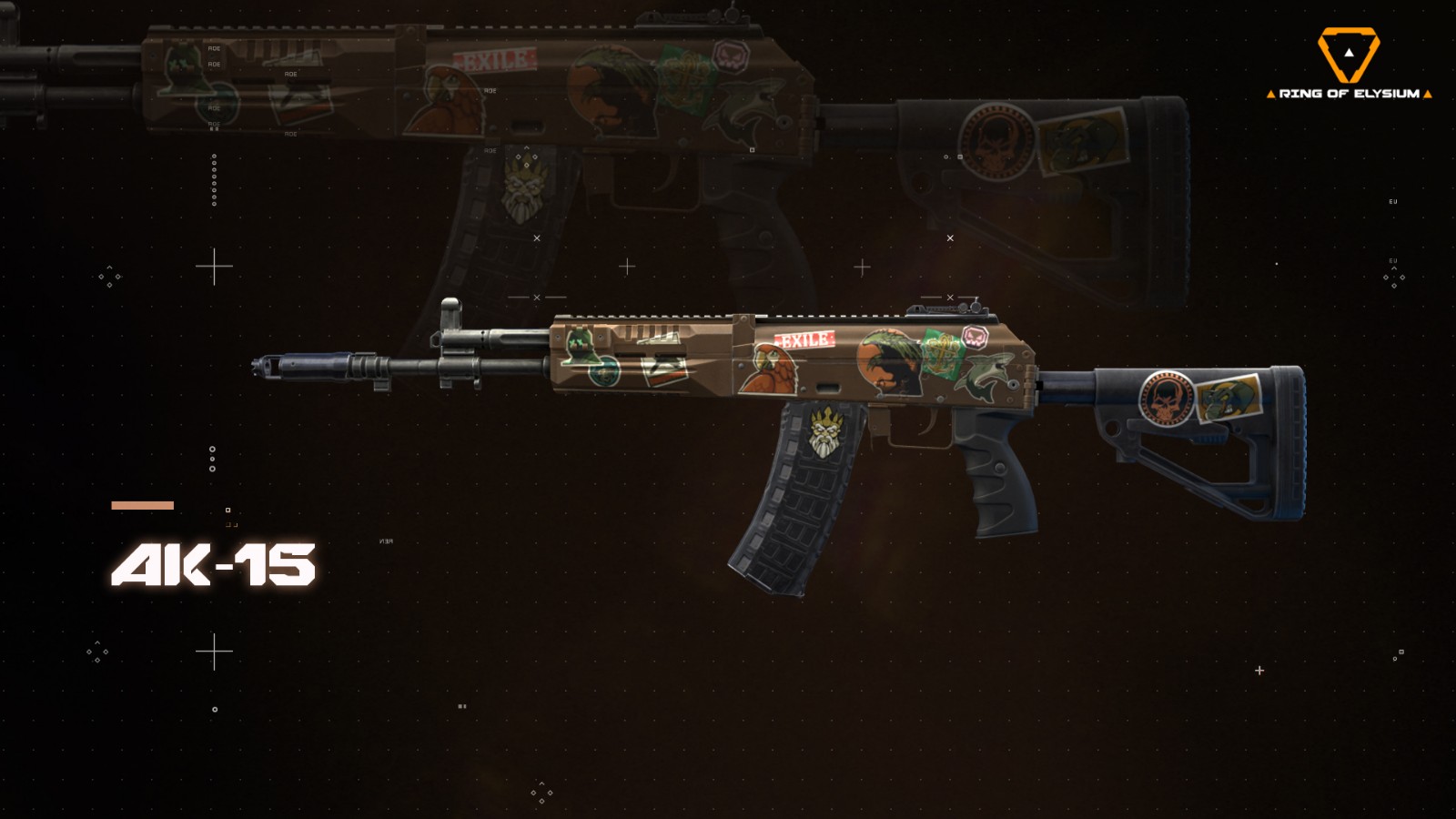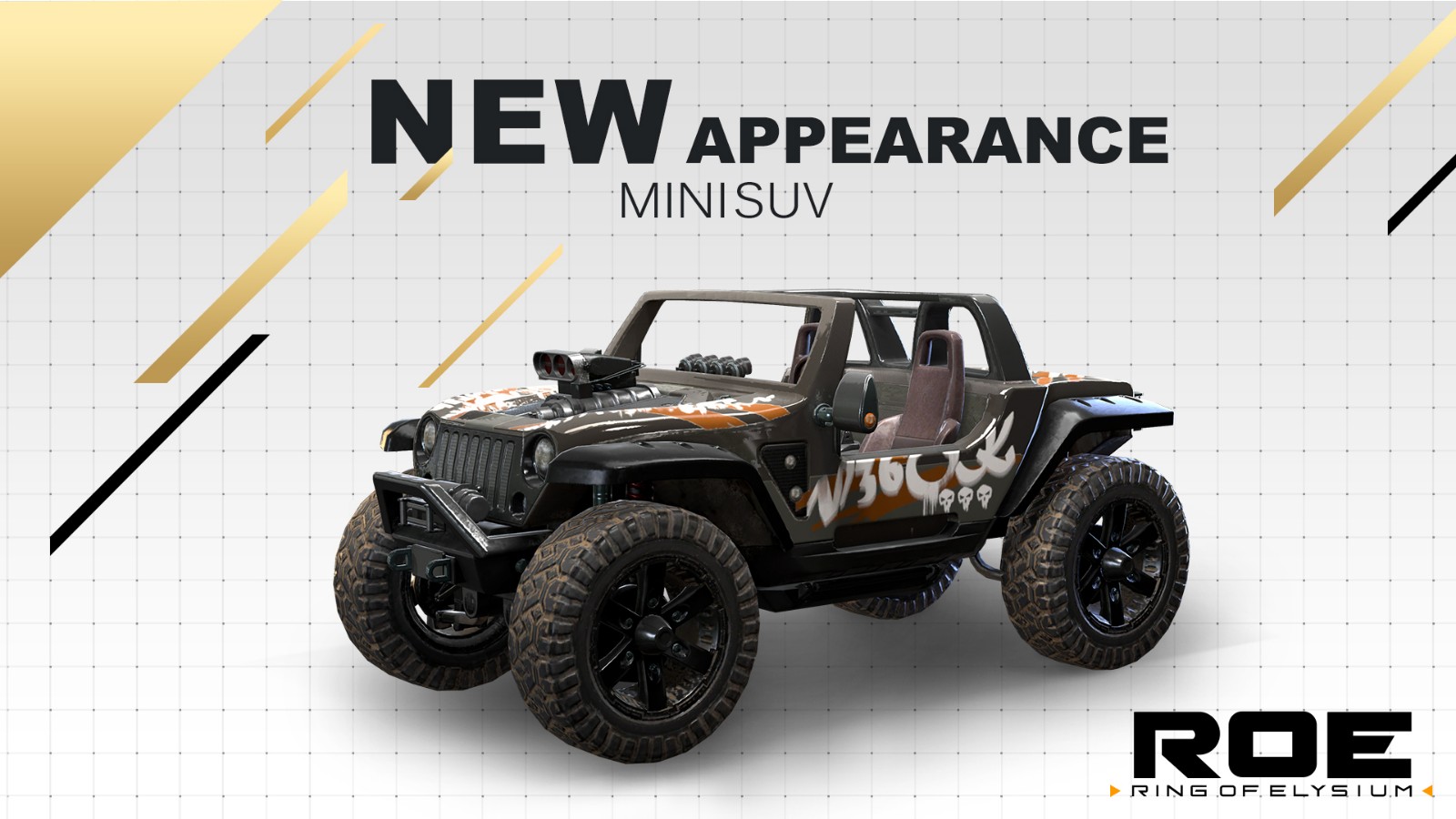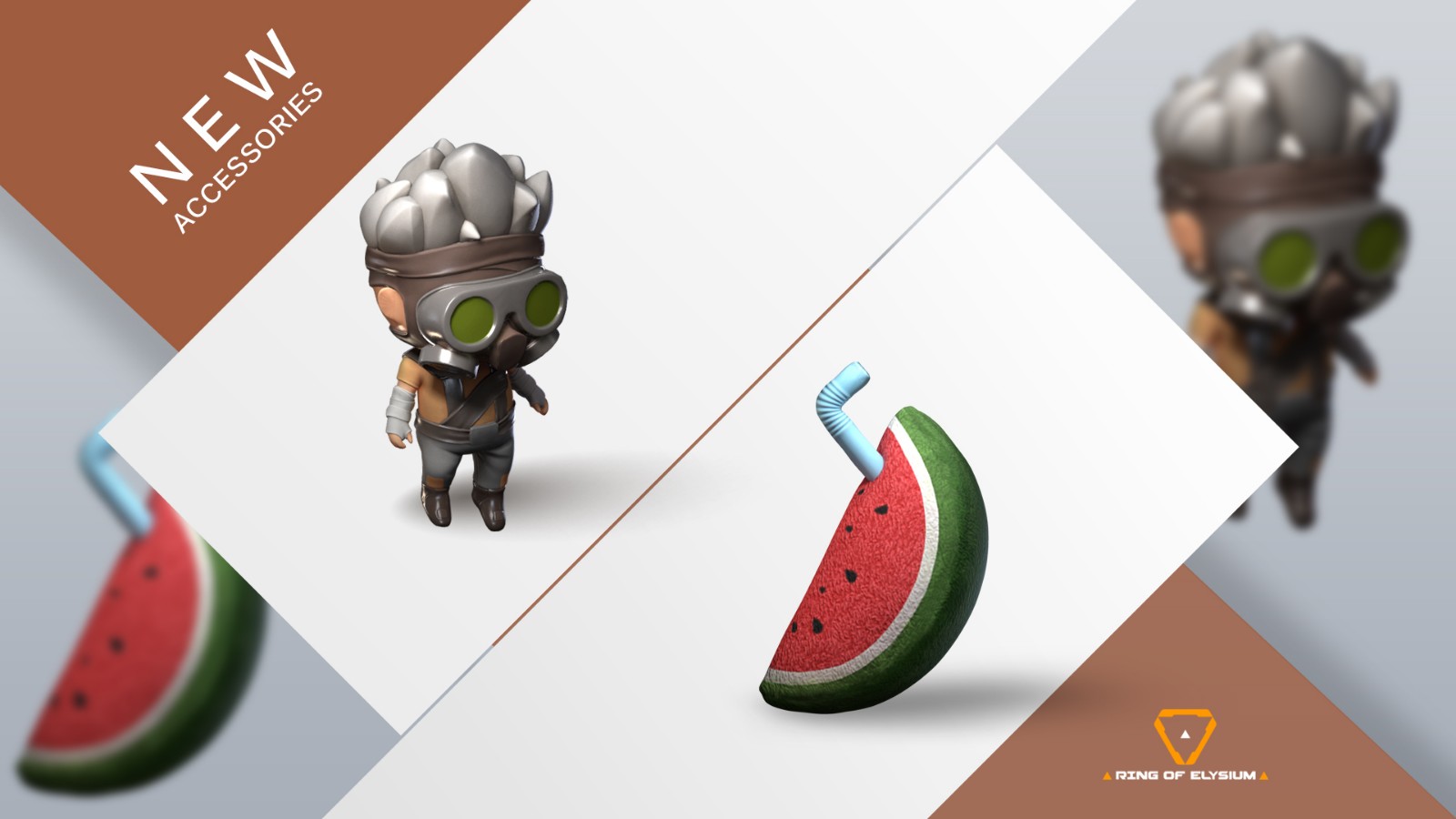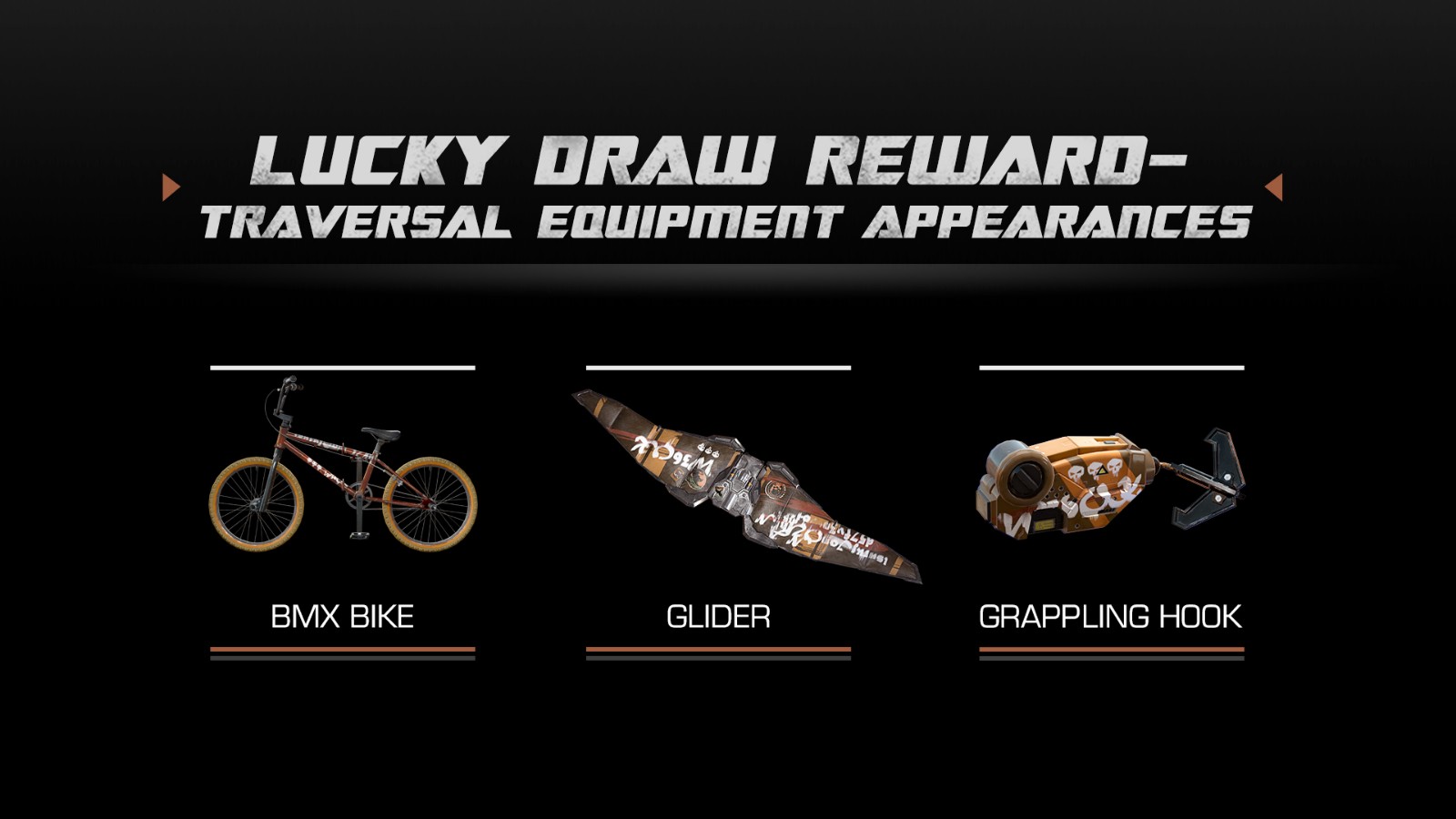 Weapon Skins
●Introducing the latest Weapon Skin Supply Box- Neon Maniac Box! Open it and you'll have a chance at getting the Epic quality skin: Groza-Neon Maniac, M4A1-Neon Maniac, Rare quality skin: M200-Sunny Days, MP5-Urban Graffiti, and more!
●Players can visit the "Store - Weapon Skin" interface in the game lobby, select and open the Neon Maniac Supply Box to obtain one random weapon skin in the prize pool
●After selecting the supply box, you can also click "Preview Rewards and Rules" in the upper left corner of the interface to preview the prize pool of the corresponding supply box and its detailed rules
●The cost of opening each Supply Box is 100 E-points
●Adventurers cannot receive duplicate rewards from Supply Boxes and will receive tokens for any reward they already own. (Uncommon- 1 Token, Rare- 5 Tokens, Epic- 20 Tokens)
●Reward probability of the Neon Maniac Supply Boxes:
●Epic quality (purple)- 1.5%
●Rare quality (blue)- 20%
●Uncommon quality (green)- 78.5%
●Token shop
●Once you have accumulated some Tokens, you can spend Tokens and redeem items of your choice by visiting the "Store- Token shop" interface. You will be able to find some very unique and high-quality skins in the Token shop, such as the "AK15-Raging Sea" and "R700-Doki Doki"!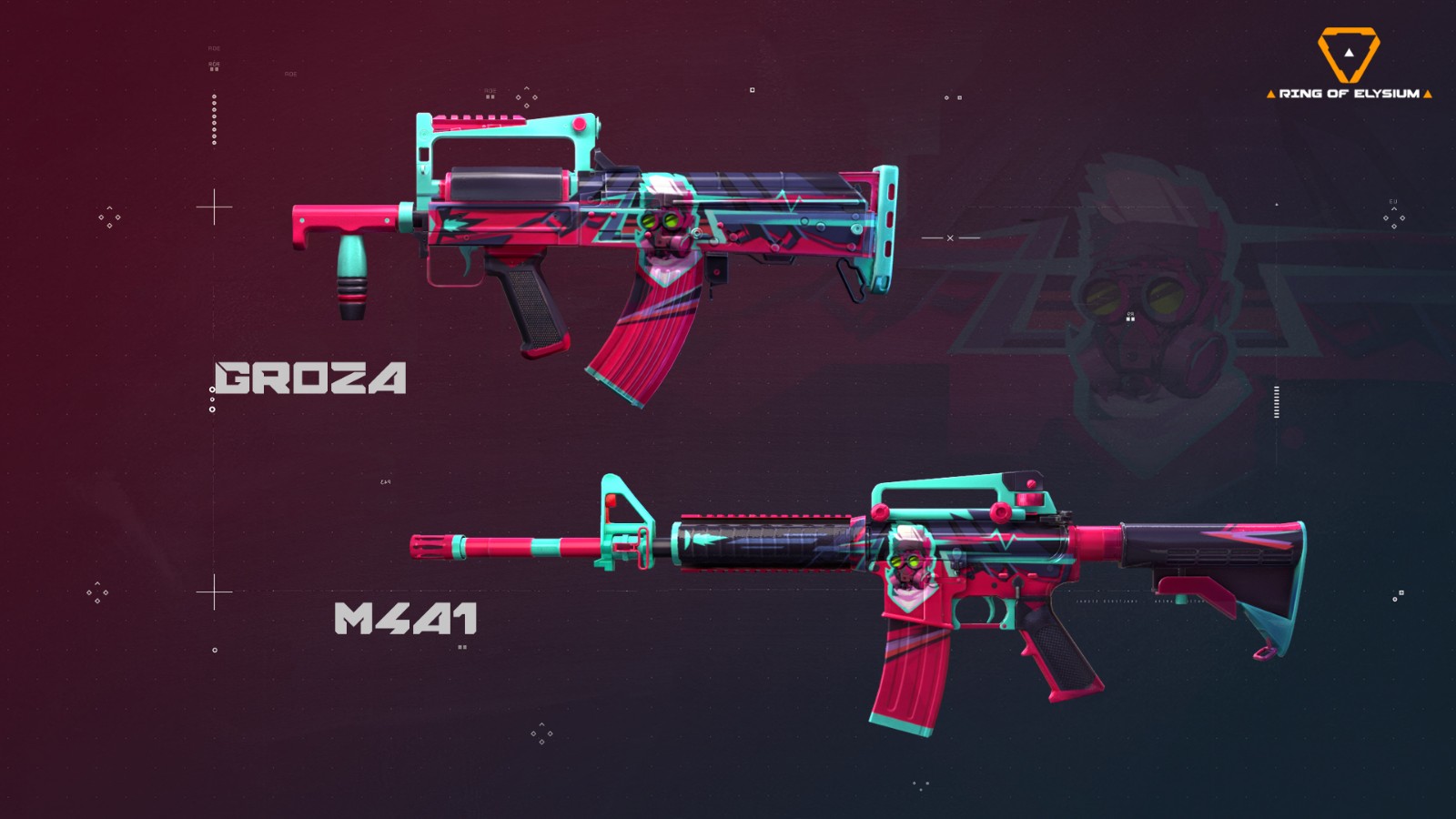 Leaderboard and statistics reset
●With the launch of the news season, we will reset the leaderboards, player ratings, and all personal statistics. This will continue to happen at the start of every new season
Battle Buddy- Season 4 Update
●To celebrate the launch of Season 4, and to allow players to earn more exclusive rewards with their friends, we have fully updated the rewards of the Battle Buddy invitation system
●After the end of Adventurer Season 3, we will reset all players' Battle Buddy list and Battle Buddy relationships. Players are welcomed to continue recruiting new Battle Buddies in the Season 4 to join your adventures in Ring of Elysium!
Raging Sea Supply Box & First Blood Lootcrate
●This is a friendly reminder that we will be updating the rewards for the Raging Seas Supply Box and the First Blood Lootcrate in June. If you still haven't got your desired rewards from those two boxes, this month will be your last chance!
Settings
●Removed the "Render Style" setting from the game
Bug Fixes
●Fixed an issue where the helicopter model was not shown in some cases
●Fixed an issue where the character's grappling hook animation wasn't played in some cases
●Fixed an issue where the sea surface texture was incorrect when the in-game weather changes from raining to windy
●Fixed an issue where players would get stuck on the top of Marius Observatory in some cases
●Fixed an issue where AI would frequently pauses during their movement in training mode in some cases
●Fixed an issue where AIs would occasionally gets stuck inside rocks in training mode
Thanks,
ROE DEV Team